Elected by GEAPS members and guided by GEAPS bylaws, GEAPS Board of Directors works to fulfill the mission of our organization while remaining true or its roots. The board works to advance the strategic plan, do today's work and plan for the future of our organization.
GEAPS members may request copies of Board meeting minutes by sending an email to Steve Records or Julia Kloehn.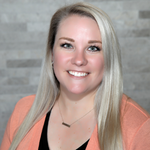 Temco LLC - Kalama
Columbia River Chapter
Jori Templeton is production supervisor for Temco LLC, Kalama, Washington. She joined GEAPS in 2016 and was elected in 2021 as a board director. Jori also serves as vice chair of the Membership Committee, as a member of the Chapter Resource Committee and as president of the Columbia River Chapter.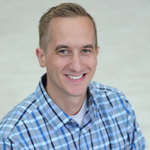 The Weitz Company
Minneapolis Chapter
Alex Westlind is business development manager with The Weitz Company, LLC in Plymouth, Minnesota. He has been a GEAPS member since 2009 and was elected in 2018 as an Associates Board director and in 2021 as Associates Board secretary and GEAPS Board director.