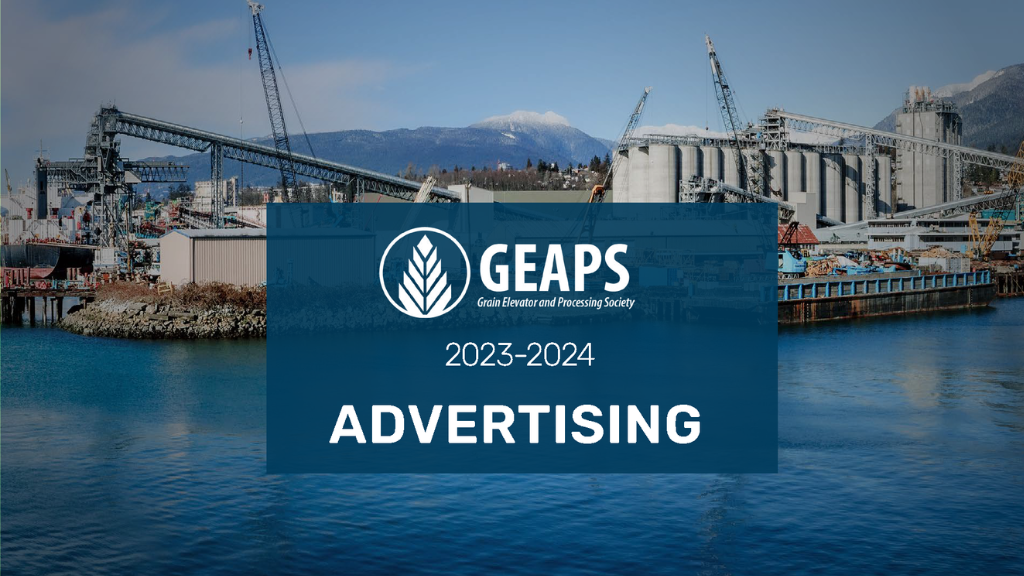 Advertise in the Directory and Online
Make your products and leading services stand out by advertising with GEAPS. Choose the best approach to showcase what you offer: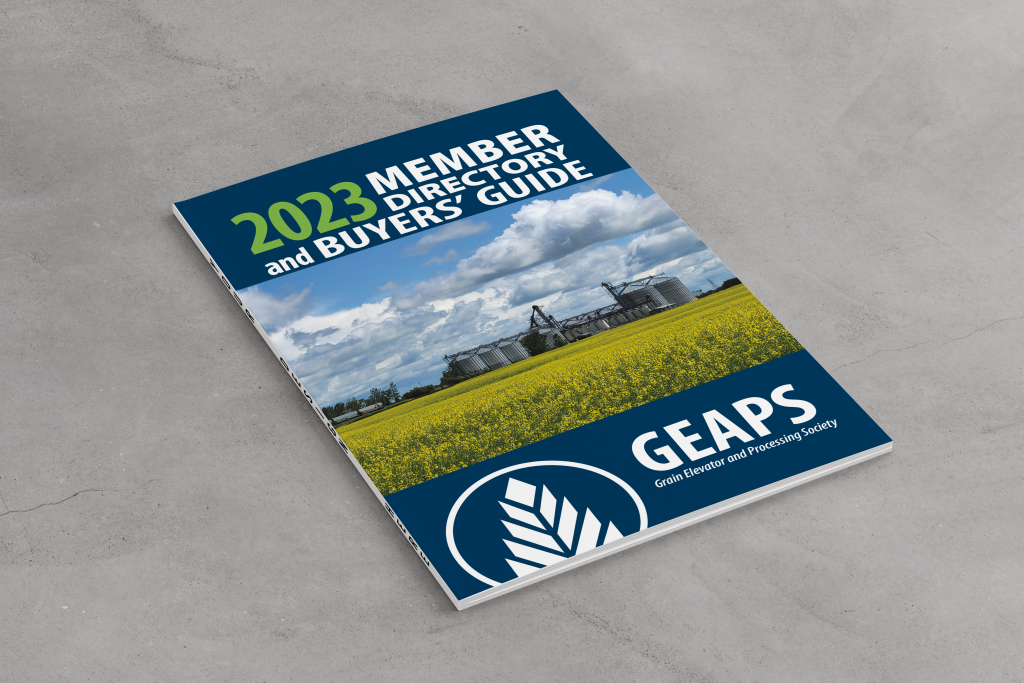 GEAPS Member Directory and Buyers' Guide
With over 3,000 members around the world, GEAPS is a global network of agricultural professionals. If you provide products and services to the grain industry, there is no better way to meet new leads. The print Member Directory & Buyers' Guide is mailed to members and our Online Buyers' Guide at geaps.com had 3,000 visitors who averaged over a minute per page last year!
Orders must be submitted no later than September 15. If you do not have an account, email Susan and she will get you set up! Books will be distributed to members this winter.
Display Ad Rates
Display advertisers are recognized in their own section of the GEAPS Member Directory and Buyers' Guide with a list of all their Buyers' Guide categories (sold separately).
Vibrant, cover stock Tab Dividers provide the most valuable advertising location. Purchase a tab to gain first right of refusal in the subsequent year.
Want to make sure your Regular Page Ad is seen? Act early and reach out to sales@geaps.com to secure a space in the front section for an additional $200. Advertisements are offered on a first-come, first serve basis.
---
2023 Display Ad Rates
| | | |
| --- | --- | --- |
| | FULL-PAGE | HALF-PAGE |
| 4-color process | $1,650 | $1,025 |
| 1-color (black) | $1,225 | $625 |
Special Divider Tabs: limited quantity. Email the sales team at sales@geaps.com for information on price and availability.
NOTE: Any alterations, size adjustments, production or shipping costs will be charged to the advertiser. We cannot offer agency commissions or discounts.
Sales Open June-September
Questions? sales@geaps.com
Deadline for print advertisement submittal is September 15, 2023
The member directory will be sent to members Winter 2023-2024
Display Ads + Requirements
Display ads appear throughout the GEAPS Member Directory, with different size and color options available to suit any marketing budget.Full or half-page ads are available.
| | |
| --- | --- |
| Publication Size | width x height |
| Page Size (trim) | 6" x 9" |
| | |
| --- | --- |
| Display Ad Sizes | |
| Full-page (white border around ad) | 5″ x 8″ |
| Full-page bleed (live material .25in from trim) | 6¼" x 9¼" |
| Horizontal ½-page | 5″ x 4″ |
| Vertical ½-page | 2¼" x 8" |
*Preferred: High Resolution (300 dpi) PDF (Acrobat), embedded with all images and fonts. For Full Page Bleed, have crop marks offset .125in from trim.
*Images: All images must be High Resolution (300 dpi) and embedded.
*Fonts: All fonts must be embedded.
DELIVERY
Files may be uploaded at the time your order is placed, or you may return to upload your file anytime before September 15, 2023. Use the link below to enter your advertising profile and log in or create an account. 
Buyers' Guide
Share Your Product or Service with the Industry!
Our online and print buyers' guides provide an easy way for the industry to find your company, product or service. Organize your company by product categories and share your products, services and contact information.
Buyers' Guide Online and Print
$225 for a bundle of up to three listings posted online and printed in our Member Directory and Buyers' Guide. Additional bundles of three listings can be purchased for $225 ea.
Free Buyers' Guide Listing Bundle for Exchange 2023 Exhibitors
If your company was a 2023 GEAPS Exchange exhibitor, we sent you a code for one free bundle of up to three listings. If you need the code resent, please reach out to sales@geaps.com.
---
GEAPS offers other promotional opportunities to help promote your business connects you directly with thousands of grain industry workers and decision makers. Stand out, increase brand awareness, expand your product or service reach and create new brand advocates! Explore GEAPS' opportunities to promote your business.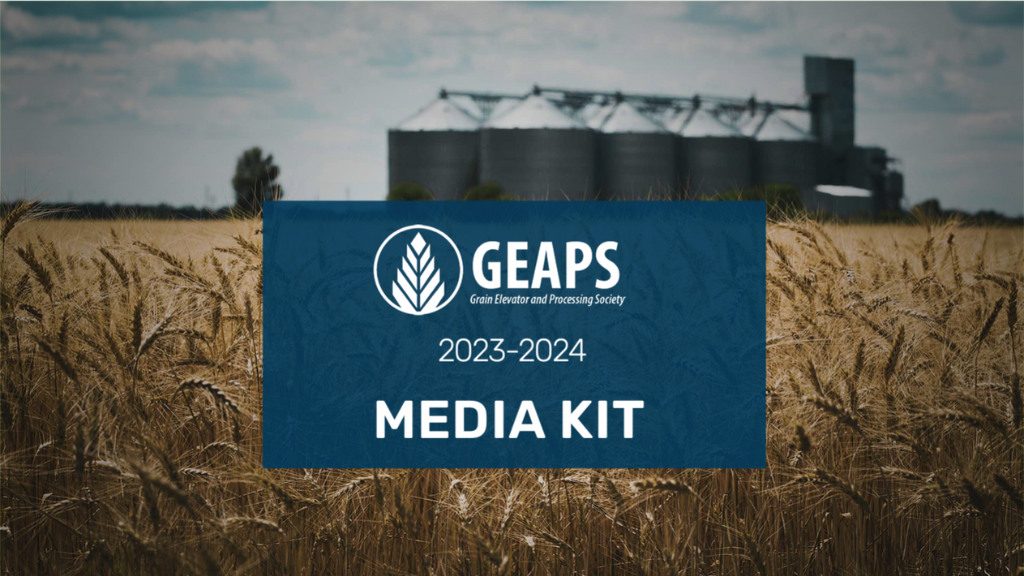 GEAPS Media Kit
Grain Elevator and Processing Society connects you with the world's largest, most engaged network of grain handling professionals. GEAPS works with you to build a program that reaches your target audience. We go beyond the numbers to ensure you're making quality connections – the kind that lead to long-term success.
---
Let Our Experts Help You
Do you have questions on our Media Kit? Let our experts help you. Fill out the form below and someone will reach out to you soon!