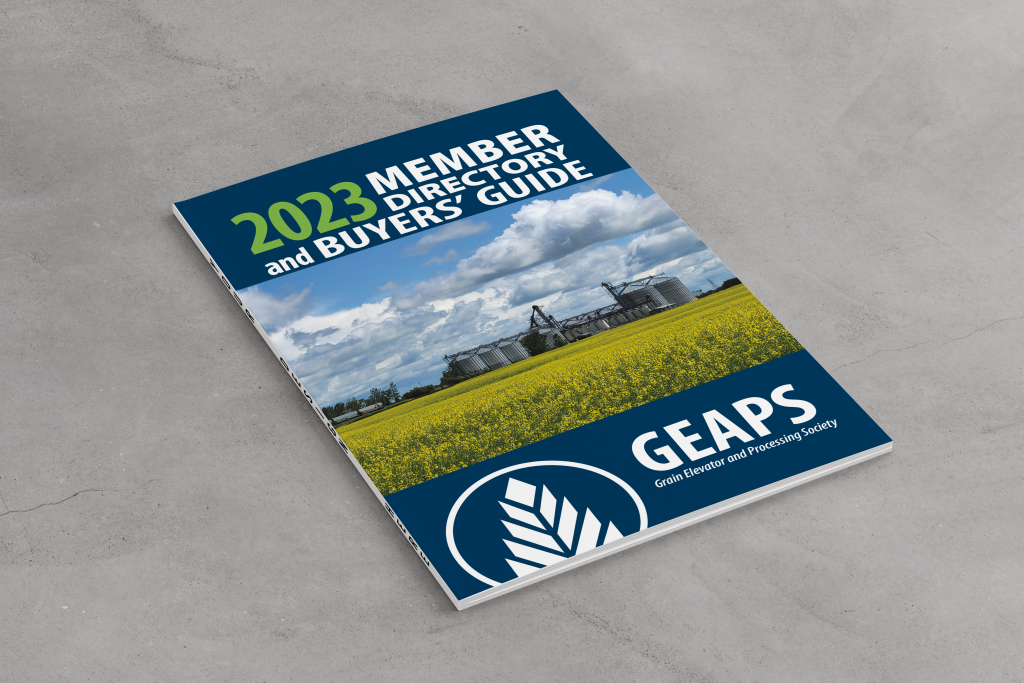 GEAPS Membership Directory and Buyers' Guide is your printed resource for all things GEAPS. Whether you are searching for another member's contact information or are in search of a supplier, you will find it here! You'll also be able to read a little about the history of our nearly 100-year-old grain association. This book is ONLY available to GEAPS members.
Online, members may access the Membership Directory and Online Buyers' Guide.
If you're looking to meet future customers, think of this book as the Yellow Pages of the grain industry. If you provide products and services to the grain industry, there is no better way to meet new leads. Advertisements are offered on a first-come, first serve basis.
For more information, check out the GEAPS Media Kit
---
Let Our Experts Help You
Do you have questions on our Media Kit? Let our experts help you. Fill out the form below and someone will reach out to you soon!