GEAPS: Where the Grain Industry Comes Together
No matter what your role is in the grain industry—from operations to senior management— new to the field or more experienced—shifting trends and innovations can affect you. It is so important to have people you can call on, suppliers you trust and tools to help you learn about the industry as you work to feed and fuel the world.
How do you stay connected with all aspects of the industry? With GEAPS!
Grain Elevator and Processing Society (GEAPS – pronounced "jeeps") is an international professional association of individuals who work in the grain handling and processing industry. Since 1930, GEAPS has fostered leadership, innovation and excellence in grain-related industry operations. Our members began collaborating nearly 100 years ago to create and sustain safer, more efficient operations. Relationships and the exchange of grain operations and processing ideas and information remain the foundation of who we are and what we do!
We are here to connect and serve the grain industry.
GEAPS has more than 3,000 individual members from about 1,000 companies and organizations represented in 46 United States, six Canadian territories and 15 countries around the globe!
We are your global community.
Whether it's participating in training and education programs, browsing the resources on our website, or taking a facility tour as part of a chapter meeting, our members have access to a wide range of tools to build their skills. We are working to bring our members—and the greater industry—even more resources in the future.
We Help Prepare the Next Generation of Leaders
All grain industry companies need trained and skilled workers. Folks new to the industry need access to information, educational and networking opportunities to learn and grow. GEAPS is there to help meet those needs for every level of the industry. We are here to help you grow and succeed as you work to feed and fuel the world.
GEAPS can help you grow.
You'll have the opportunity to meet and explore a diverse network of colleagues and resources. Members also connect with other members, suppliers and resources through our website, the In-Grain newsletter, Whole Grain podast and our Membership Directory and Buyers' Guide to find products, people and solutions.
Build leadership skills by volunteering on a committee or board
Learn to work more safely and efficiently with online courses
Be in the know via GEAPS' suite of communications resources
Have free access to resources in the Members Only section of GEAPS.com
Keep your equipment running smoothly with training, resources and your broad network of GEAPS professionals who have been there, done that.
---
Become part of the GEAPS Professional Network
Joining GEAPS takes only a few minutes, so become part of the GEAPS professional community and start building your network, knowledge and career.
---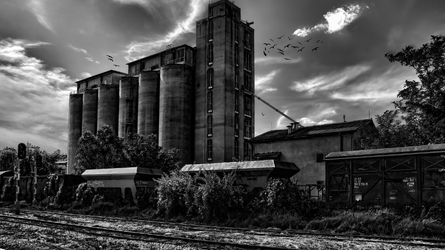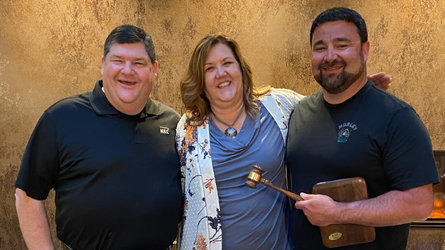 History & Mission
Learn about our mission and how we got started in advancing the grain industry.
GEAPS Leadership
Read about our Board of Directors, Committees and GEAPS Staff.