The In-Grain newsletter keeps members up to date on all things GEAPS related and recaps the many meetings and events members are involved in that shape our organization and benefit the industry. 
In celebration of our new website launch, browsing In-Grain newsletters is open to everyone for a limited time. If you're not a member and have been wondering what is in the "members only" section, this is your chance to get a peek behind the curtain. If you're not a member, we'd love to have you join us!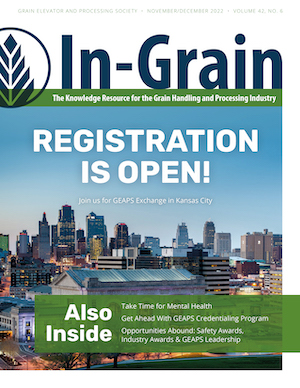 November/December 2022 In-Grain
Volume : 42, Number : 6
Registration is Open- Join us for GEAPS Exchange in Kansas City
Take Time for Mental Health
Get Ahead With GEAPS Credentialing Program
Opportunities Abound: Safety Awards, Industry Awards & GEAPS Leadership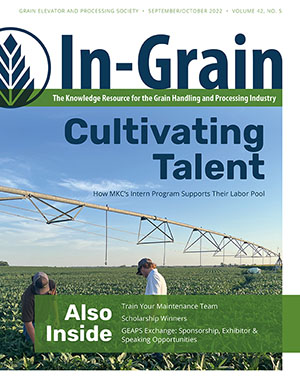 September/October 2022 In-Grain
Volume : 42, Number : 5
Cultivating Talent - How MKC's Intern Program Supports Their Labor Pool
Train Your Maintenance Team
Scholarship Winners
GEAPS Exchange: Sponsorship, Exhibitor and Speaking Opportunities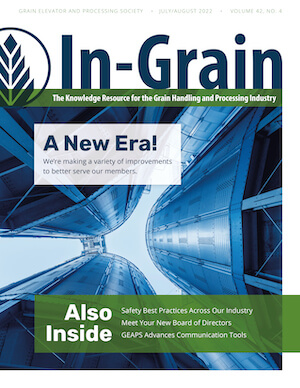 July/August 2022 In-Grain
Volume : 42, Number : 4
A New Era! We're making a variety of improvements to better serve our members.
Safety Best Practices Across Our Industry
Meet Your New Board of Directors
GEAPS Advances Communication Tools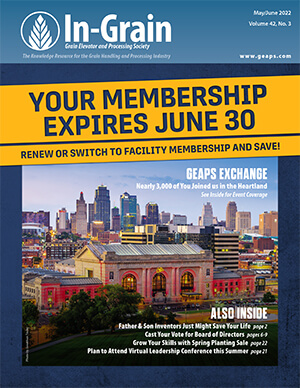 May/June 2022 In-Grain
Volume : 42, Number : 3
GEAPS EXCHANGE: Nearly 3,000 of You Joined Us in the Heartland
Father & Son Inventors Just Might Save Your Life
Cast Your Vote for Board of Directors
Grow Your Skills with Spring Planting Sale
Plan to Attend Virtual Leadership Conference this Summer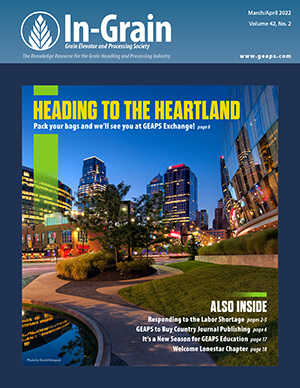 March/April 2022 In-Grain
Volume : 42, Number : 2
Heading to the Heartland - Pack your bags and we'll see you at GEAPS Exchange!
Responding to the Labor Shortage
GEAPS to Buy Country Journal Publishing
It's a New Season for GEAPS Education
Welcome Lonestar Chapter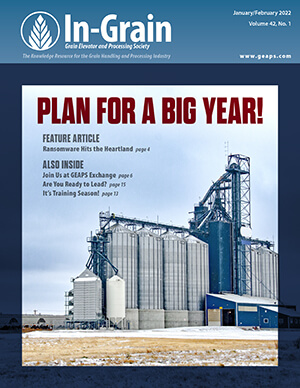 January/February 2022 In-Grain
Volume : 42, Number : 1
Plan for a Big Year! Ransomware Hits the Heartland
Join Us at GEAPS Exchange
Are You Ready to Lead?
It's Training Season!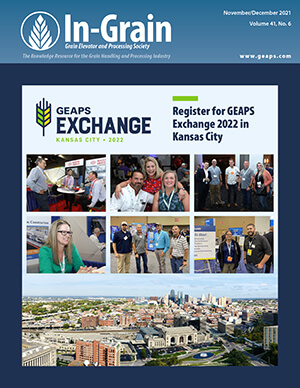 November/December 2021 In-Grain
Volume : 41, Number : 6
Register for GEAPS Exchange 2022 in Kansas City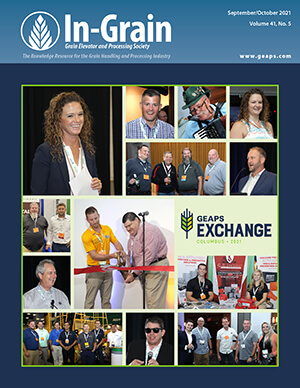 September/October 2021 In-Grain
Volume : 41, Number : 5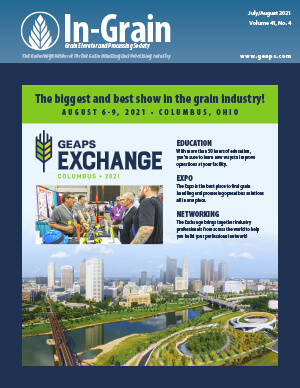 July/August 2021 In-Grain
Volume : 41, Number : 4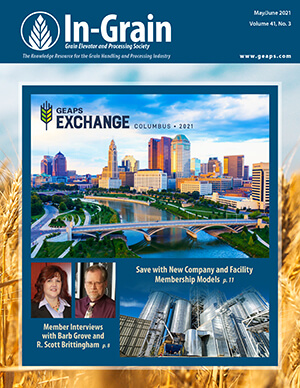 May/June 2021 In-Grain
Volume : 40, Number : 3