The In-Grain newsletter keeps members up to date on all things GEAPS related and recaps the many meetings and events members are involved in that shape our organization and benefit the industry.
If you're not a member, we'd love to have you join us!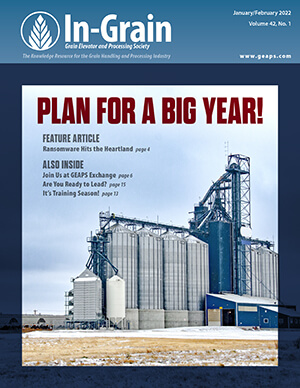 January/February 2022 In-Grain
Volume : 42, Number : 1
Plan for a Big Year! Ransomware Hits the Heartland
Join Us at GEAPS Exchange
Are You Ready to Lead?
It's Training Season!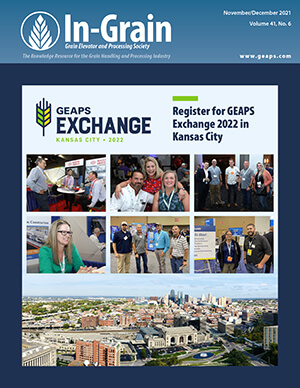 November/December 2021 In-Grain
Volume : 41, Number : 6
Register for GEAPS Exchange 2022 in Kansas City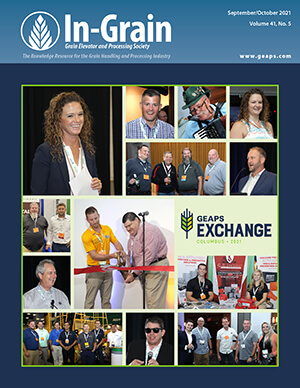 September/October 2021 In-Grain
Volume : 41, Number : 5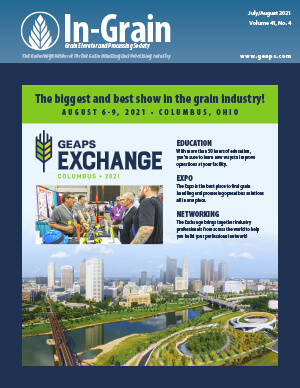 July/August 2021 In-Grain
Volume : 41, Number : 4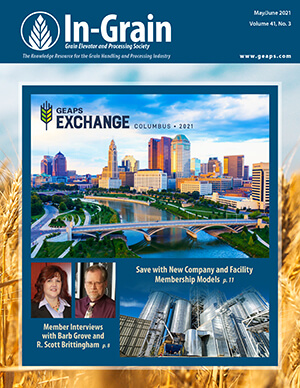 May/June 2021 In-Grain
Volume : 40, Number : 3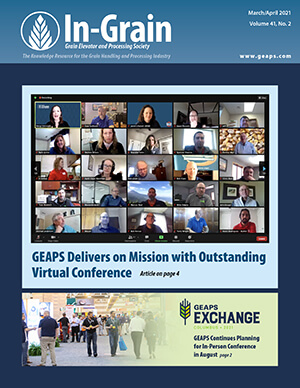 March/April 2021 In-Grain
Volume : 40, Number : 2
January/February 2021 In-Grain
Volume : 41, Number : 1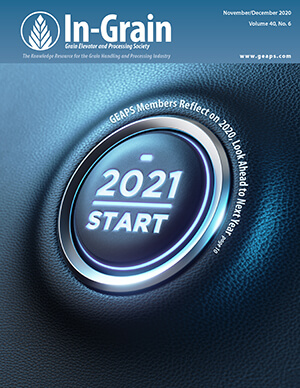 November/December 2020 In-Grain
Volume : 40, Number : 6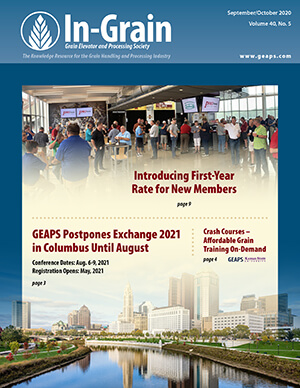 September/October 2020 In-Grain
Volume : 40, Number : 5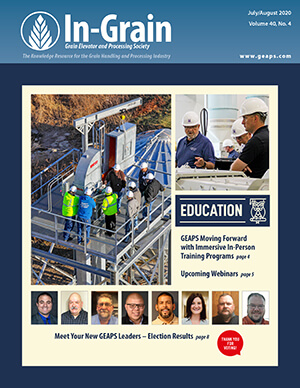 July/August 2020 In-Grain
Volume : 40, Number : 4