A.J. Anderson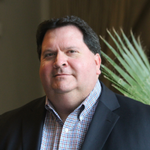 A.J. Anderson is Director of the U.S. Commercial Service, Wichita office of the U.S. Department of Commerce. The U.S. Commercial Service network covers all 50 states with offices in about 80 countries. His office is dedicated to assisting small and medium size companies increase their export business through export counseling and advice, information on markets abroad, international partner contacts and advocacy services.
Originally from Wichita, KS and a graduate of Wichita State University, he's worked in a variety of operational and business development roles in international banking in Wichita, Houston and Atlanta. He's also worked in trade risk mitigation at Koch Industries.
He joined the U.S. Commercial Service in May of 2003 in the Des Moines, IA office and took over as director of the Wichita office in June of 2006. He is a Certified International Credit Professional by FCIB and a member of the U.S. Commercial Service's Aerospace, Agribusiness and Rural Teams.