Burton Kelso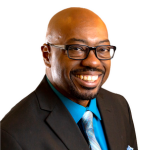 Burton Kelso is a technology expert, speaker, entrepreneur and TV personality.
Kelso's vision is to remove the frustrations and complexity of computers and technology to open people up to a new world of ideas, experiences and opportunities.
Kelso takes the mystery out of technology, presenting it in an accessible way. A lover of technology and a reader of manuals, Kelso is serious about making technology fun, safe and easy for everyone.