Dallas Houchins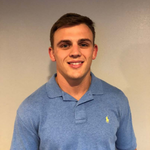 Dallas Houchins is a North Central U.S. & Canada Field Applications Engineer for Precision Inc./Precision Pulley & Idler (PPI).
Developing lasting relationship with distributors and end users is his main goal. To accomplish this goal, Houchins assesses individual application requirements and designs products to meet conveyor specifications and reduce downtime. Educating on best practices for the conveyor safety and maintenance is also a large part of his approach to helping customers improve their conveyor operation.
PPI has been engineering and manufacturing conveyor components for more than four decades. During this time, PPI emerged as the industry leading provider of not only standard products, but mastering the art of custom products to respond to specific and unique needs. Houchins does his best to address customer needs.