Erin Mies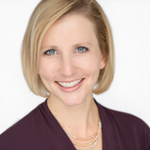 Co-Founder, People Spark Consulting
Erin Mies is Co-Founder of People Spark Consulting, where she works with business leaders in agriculture and food manufacturing throughout the U.S. to develop straightforward, practical solutions to help businesses grow sustainably. In this role, she works with businesses on supervisor and leadership development, as well as practical change management. Mies began her career with General Mills, working in several manufacturing facilities as a Human Resources (HR) leader and in recruiting.
She then spent several years with Land O'Lakes in the Purina Animal Nutrition business as an HR leader before founding People Spark. Erin and her co-founding business partner, Kristen Ireland, are frequent guest speakers on practical HR and change management topics in the ag industry at industry events and conferences.
In addition to her work with People Spark, Mies is also an adjunct instructor and career consultant with the University of Illinois at Urbana-Champaign's School of Labor and Employment Relations. She earned a Bachelor of Arts in Economics and Music from Wittenberg University before earning a Master of Human Resources and Industrial Relations from University of Illinois at Urbana-Champaign.