Frank Reda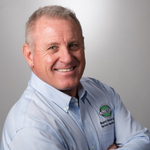 Frank Reda is the Sales Manager – Americas at Magnetic Products, Inc. (MPI). Reda is also a Certified Food Safety HACCP Manager (CFSHM) accredited from The National Registry of Food Safety Professionals.
With more than 18 years of industry experience, Reda has a passion for educating his clients on the principles of magnetics and electronic inspection technologies. Frank's goal is to improve his clients' processes and help them achieve continued success in metal control at their manufacturing facilities.
His enthusiasm for arming clients with knowledge to make informed decisions in metal control has led him to become a highly regarded industry expert. Reda is often asked to speak at industry events. MPI recently launched the newly patented, Intell-I-Mag®, the revolutionary next step in magnetic separation innovation and factory automation.
It's the first intelligent magnet to self-monitor ferrous metal saturation in real-time and log system data. Reda has been traveling the US and educating the food industry on how to implement Intell-I-Mag into their production process.
Reda was in the United States Army's elite 2d Ranger Battalion and concluded his enlistment to attend Washington State University where he studied Biology