Glen Foster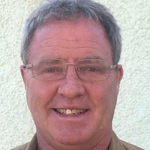 Glen Foster describes himself as a self-starter, driven by technological knowledge to fully understand and resolve problems and improve processes. Foster is owner, consultant and process engineer at GF4Z Design Solutions, Inc.
Before starting his own business, Foster worked as head process engineer at FWS Construction.
Prior to 2005, Foster was applications engineer and manager at Northland Superior Supply Company, worked as engineer in research and development at Saskatchewan Wheat Pool and Manager, & Facility Maintenance and Development at AgPro Grain. He also has five years of hydro-electric dam construction and open and underground maintenance. He designed underground mining equipment for four years.
Foster earned his Bachelor of Science in Medical Engineering from University of Saskatchewan and took storage and flow of solids courses at Jenike and Johnson, Inc. in San Francisco, CA.