Ted Schick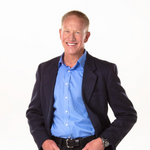 Ted Schick is a retired Naval officer who rose from the enlisted ranks. He has been leading people for more than years. Schick as 26 years of teaching experience, from US Navy instructor to high school teacher to corporate trainer to owner of Schick Corporate Learning.
Schick earned a Bachelor of Arts in business from the University of Wisconsin, Madison and a teaching certificate from Bemidji State University. He received his Master of Education degree from the University of Minnesota, Duluth with his final thesis, "Mentoring in a Corporate Environment."
Schick is active in his community, involved with Mentor Duluth, Spirit Mountain Ski Patrol, Animal Allies Humane Society and Cloquet's Friends of Animals. In his spare time, Schick s stand-up comedian, fitness instructor and triathlete.