General Industry Operations
GEAPS Exchange 2022 – Barge/River Infrastructure Updates
Speaker: Martin Hettel
Session Description
The efficiency of barge transportation allows United States' farmers products to be competitive in the world marketplace. By upgrading our Inland Waterway Infrastructure, our farmers' products can continue to compete with other world markets. Barge Lines are the only direct contributors to the IWTF. Seventy percent of our locks are beyond their fifty-year design life span. Redundancy is needed on the Upper Mississippi and Illinois river locks, as there are only one chamber on all locks on the Upper Mississippi and Illinois Rives above Grafton, IL.
Meet The Speaker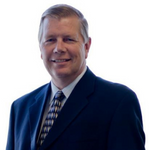 Martin Hettel
Vice President Government Affairs
American Commercial Barge Line
I started in the Inland Waterways Industry as a deckhand in 1980. I have held positions in Logistics, Purchasing, Operations, Insurance/Claims, Personnel, Shipping & Receiving, Freight Sales, and Regulatory. The last 19years of my career have been with AEP River Operations in the Capacity of Logistics, Sales, and Regulatory. In November, 2015, ACBL purchased AEP River Operations and I was hired by ACBL in the capacity of Vice President of Government Affairs.I have held and continue to hold the following positions with advocacy groups within the Inland Waterways Industry.
Illinois River Carriers Association Secretary: 2004–2007President: 2008 –2010
Ohio River Basin AllianceSteering Committee 2010–2022
Waterways Council, Inc. Board Member 2011–2022Executive Committee Member 2012–2022
Inland Waterways User BoardBoard Member 2012–2019Appointed Chairman for 2013–2019
River Industry Executive Task ForceBoard Member 2014 –2022
Transportation Research BoardSub Committee Member on Inland Water Transportation 2016–2022
Documents
Here are a few related files you can download: