General Industry Operations
GEAPS Exchange 2022 – Dust Collection that Positively Impacts Safety, Health, and Production Goals
Speaker: Tracy Janssen
Session Description
While grain elevators are responsible for capturing airborne contaminants and mitigating explosive dusts, your dust collector should not have a negative effect on production. In this session, we will consider designs that maximize product yield by collecting dust and pneumatically convey it back to the process, that minimize housekeeping at the grain receiving pits and multiple transfer points so that all processing equipment runs reliably and efficiently, and that will meet your EPA, NFPA, and OSHA safety and health compliance requirements.
Meet The Speaker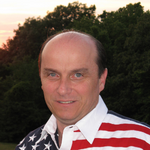 Tracy Janssen
Vice President Air Pollution Control
CAMCORP Inc
Tracy is Vice President of Air Pollution Control at CAMCORP, Inc. and applies his 35 years of experience to growing the dust collector equipment line in several key industries such as agriculture, paper, and metals.  Tracy led a team of engineers to design and develop low and medium-pressure filters and the CAM-AIROTM vertical cartridge collector.  Tracy graduated from Iowa Central Community College after studying mechanical drafting and design. He has been a member of GEAPS for 14 years.
Documents
Here are a few related files you can download: