Human Resources
GEAPS Exchange 2022 – HR Panel – Hiring and Retention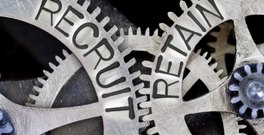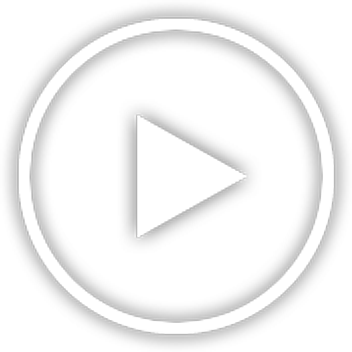 Speakers: Erin Mies, Kimberlie Jordan, Holly Betten, Sara Kepley
Session Description
It's tough to recruit. It's even tougher to replace your key employees when they leave. Join four human resource professionals as they have a discussion on attracting and retaining employees. Learn creative ways to recruit and retain, how to improve employee experience and more!
Meet The Speakers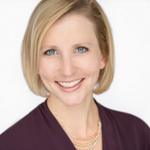 Erin Mies
Co-Founder
People Spark Consulting
Erin is Co-Founder of People Spark Consulting, where she works with business leaders in agriculture and food manufacturing throughout the U.S. to develop straightforward, practical solutions to help businesses grow sustainably. In this role, she works with businesses on supervisor and leadership development, as well as practical change management. Erin began her career with General Mills, working in several manufacturing facilities as HR leader and in recruiting. She then spent several years with Land O'Lakes in the Purina Animal Nutrition business as an HR leader before founding People Spark. Erin and her co-founding business partner Kristen Ireland are frequent guest speakers on practical HR and change management topics in the ag industry at industry events and conferences. Their first book will be released early in 2022.  
In addition to her work with People Spark, Erin is also an adjunct instructor and career consultant with the University of Illinois at Urbana-Champaign's School of Labor and Employment Relations.  
Bachelor of Arts, Economics and Music, Wittenberg University, 2004  
Master of Human Resources and Industrial Relations, University of Illinois at Urbana-Champaign, 2005 
Kimberlie Jordan
Human Resources Business Partner
AGI
Kimberlie Jordan recently joined AGI as HR Business Partner supporting the Suretrack and Farmobile operations. Prior to this role, Kimberlie came from C2FO where she led Global HR Operations and International HR teams, focusing on recruitment, retention and engaging diverse employees through mobility and inclusion strategies.   
Kimberlie has deep experience in the areas of employee engagement and development and collaborates well with all levels of the organization. Partnering and helping coach leadership is Kimberlie's sweet spot while she remains focused creating robust opportunities for all team members/employees to be heard, developed, and grown personally and professionally.   
Kimberlie holds a BS in Human Resources Management and Psychology from Northwest Missouri State University and a MA in Human Resources Management from Weber University in St Louis, MO. Kimberlie is also certified in several employee assessment tools, and other specialty areas within HR. Kimberlie has been both a National and local SHRM member since her leadership role on campus while receiving her undergraduate degree and currently serves on a Board of Directors where her natural gifts and experiences add value to the mission/vision and goals of the organization. 

Holly Betten
Human Resources Business Partner
Landus
Holly Betten is an Iowa native who grew up on a farm. She attended Iowa State University for Agricultural Business. Her career in Human Resources began 15 years ago after an internship helped her find her path in agriculture. She has an extensive background in recruitment, employee relations, and learning and development. Holly and her husband, Brandon, raise their 2 girls on a farm in west central Iowa.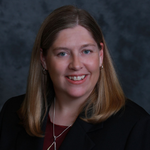 Sara Kepley
Vice President of Corporate and Professional Services
ProValue Insurance
Sara Kepley oversees group benefit sales and services, marketing and branding efforts, human resources consulting, and the internal human resources and training efforts of ProValue Insurance. Kepley also works closely with agricultural companies and cooperative board of directors, providing CEO placement services, succession planning, and executive incentive plan development. She also frequently speaks on human resource related topics in the agriculture industry that range from creating an employee experience to regulation compliance. 
 Kepley has been a part of a ProValue Insurance-affiliated company since October 2005. She served as a Human Resources Specialist for the Human Resource Alliance, LLC (HRA) until 2007 when the company was acquired by ProValue, LLC. She then joined the human resources consulting team, serving first as a Human Resources Consultant, then Chief Human Resource Officer and finally as CEO of ProValue, LLC. ProValue, LLC's human resource consulting business joined ProValue Insurance in early 2020. 
 She holds a Bachelor of Science degree in human resources development from Southwestern College, Winfield, Kan. She also holds a Senior Professional in Human Resources (SPHR) designation from the Human Resource Certification Institute and a SHRM-SCP designation from the Society for Human Resource Management.