General Industry Operations
GEAPS Exchange 2023: – Closing Celebration: Strongman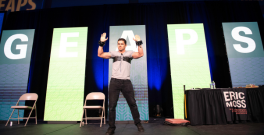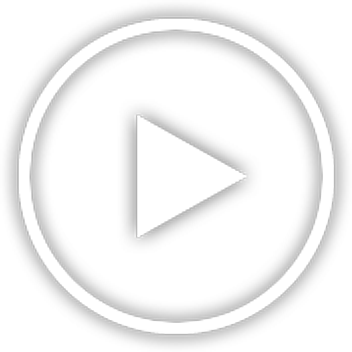 Speaker: Eric Moss
Session Description
Let's say our farewells and close the conference together! Want to learn to achieve your goal goals, no matter the circumstances? When it comes to achievement, many times it simply boils down to your attitude and your mindset. Discover how the superhuman secrets of success will help us successfully break through any obstacle that comes up no matter how seemingly impossible. This dynamic and entertaining celebration, presented by world record holder Eric Moss will reveal how to break the chains holding us back so we can fulfill our potential and be set up for a strong and successful future… together.
Speaker for this session is Eric Moss.
Meet The Speaker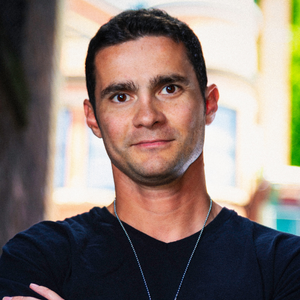 Eric Moss
World Record Holder, Inspirational Speaker, and Author
Strongman Eric Moss
At a young age, Eric was told by his teacher that he was "A lazy little boy and would never amount to anything" before being diagnosed with attention deficit disorder. His medication suppressed his personality and Eric was ostracized by his classmates. He found his confidence through weight training which started a passion for strength and fitness that he used to become a personal trainer before discovering a fascinating subculture of real-life superhumans that perform feats of strength as part of a live show.
These real life superhumans were like modern-day day version of the classic strongmen that sold out Vaudeville theaters alongside magicians, escape artists, jugglers, fire acts, mentalists and comedians during the golden age of live entertainment. Within that community, Eric discovered his power as New Jersey's Superman the late Greg Matonick took him under his wing, teaching him lessons of personal achievement and helped him go past what he thought himself capable of to do what many consider impossible…especially since Eric is an unlikely strongman at 5'7 and 155lbs.
Eric continued his journey as a strongman with the guidance of multiple world record holder Chris Rider, and the two of them teach up and coming strongmen and strongwomen to carry the torch and utilizing techniques of public speaking for dynamic delivery.
Eric transcends simply being an inspirational or motivational speaker with a story. He's an entertaining and inspirational presenter as Eric merges the unique entertainment aspect of bending steel and breaking chains with the dynamic storytelling of his inspiring journey providing a different and unforgettable experience for Fortune 500 companies, associations, schools, colleges, TEDx and even amazed the hardened guards at the iconic Lewisburg Penitentiary. Eric believes combining incredible feats of strength with an inspirational speech with direct applications to our lives and our careers is the single best way to change lives and that is his true purpose.