Past Webinars
Get Ahead of the Curve – Technology Improvements to Alleviate Day-to-Day Stress
Speakers: Dan Mehochko, Rodney Connor
Session Description
Every employees' contributions count when it comes to transacting and moving grain. But, when those employees wear many hats, are operational inefficiencies slowing the transaction process, resulting in missed opportunities, and forcing your employees to take their work home with them?

Improving operational efficiencies won't remove stress entirely, but it can empower your employees – with access to precise data, greater transactional efficiency, and improved work/life balance.
Join Rodney Connor and Dan Mehochko, two grain industry professionals with a combined 40 years' experience, as they discuss the challenges they often faced by having to wear multiple hats – and how they believe that Market+ Merchandise, a digital transaction app that streamline's the grain merchandising process – helps to relieve daily stresses, such as managing hedging risk, ultimately, regaining time in their day AND a better work-life balance!

Hedge management refers to Indigo's hedge automation order routing service. Indigo is not a commodities trading advisor ("CTA"), futures commission merchant ("FCM"), introducing broker ("IB"), commodity pool operator ("CPO"), or swap dealer. Agreement required for use of Market+ Merchandise or its hedge automation functionality. Terms and conditions apply.
Webinar Sponsored By:

Meet The Speakers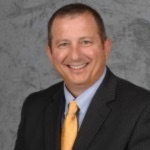 Dan Mehochko
VP, Commercial Business Development
Indigo Ag
Dan Mehochko is VP, Commercial Business Development at Indigo Ag, a Morris, Illinois resident, Dan brings previous experience in Grain Merchandising, Market Development and Relationship Building. Dan received a B.S. in Agriculture from Illinois State University. Prior to joining Indigo in August of 2022, Dan worked at several companies, including Continental Grain, Louis Dreyfus, GROWMARK and a short stint with Bushel. Dan and his wife have three grown children and will soon be welcoming their second granddaughter.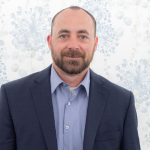 Rodney Connor
VP of Product, Buyer Experience
Indigo Ag
Rodney Connor is VP of Product, Buyer Experience at Indigo Ag, a Dwight, IL resident, Rodney brings 15 years of Grain Origination experience with Cargill, Inc and some GROWMARK companies. Prior to joining Indigo in December of 2018, Rodney was Origination Manager at FS GRAIN, LLC in Morris, IL. He enjoys being able to help out on his parent's farm in Blackstone, IL.