Past Webinars
Kick Off & Morning Workshop: The Serious Business of Positive Emotions – Easy & Proven Tools to Achieve Personal and Professional Success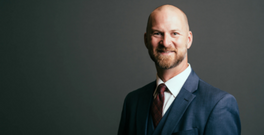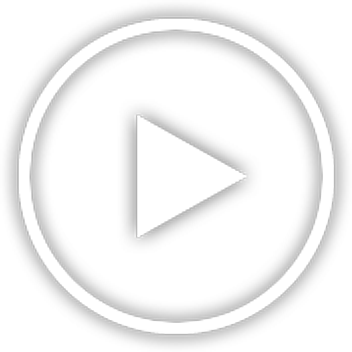 Speaker: Paul Krismer
Session Description
Get a blast of personal and corporate well-being in this inspirational introduction to the science of positive psychology. Learn about the research results that prove happiness leads to greater success. Come away with simple, applicable skills that will fuel your personal happiness and create positive contagion amongst the people you influence. The field of positive psychology research has massively expanded our understanding of the human potential. Most of this discovery has happened in the last 15 years. We now know that happiness is not a lucky outcome resulting from a fortunate upbringing. Rather, happiness generally results from skills we can all learn. If your company knows "what to do" but too often falls short, you will discover new insights about how to powerfully engage employees and change corporate culture.   Content highlights  Scientifically connecting happiness with succes Neurophysiology: how the brain can be re-wired   Overcoming negativity bias  Gratitude and appreciative inquiry Necessity of healthy social relationships
Meet The Speaker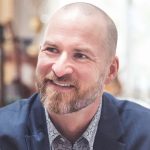 Paul Krismer
Employee Engagement and Positive Psychology Expert
Paul Krismer teaches the practical application of positive emotions to achieve corporate and personal excellence.
Paul is a noted public speaker and trainer. His authentic and passionate commitment to his subject matter shines through his work. Playful and captivating storytelling complements his intelligent and accessible presentation of the science of success. His teaching is powerful, authoritative, and convincing. At the same time, Paul is exceptionally practical, providing tools that audiences and entire workforces can immediately use.
Paul Krismer has a proven track record as an inspirational leader. For over twenty five years, he has served in senior management roles—overseeing hundreds of employees, multi-million-dollar projects, and cheerfully growing future leaders. As a Certified Executive Coach, Paul is appreciated for his kind-hearted, yet the relentless pursuit of the client's best life. Helping people to reach greater happiness and success is his trademark promise.
Paul is the best-selling author of whole Person Happiness: How to be Well in Body, Mind, and Spirit. As a teacher of cutting-edge positive psychology, he is truly a "Happiness Expert".
Paul is a proud member of the International Positive Psychology Association and the Canadian Association of Professional Speakers.