The Power of Networking in the Grain Industry
Speaker: Chuck Kunisch
Session Description
Build Your Business and Support Your Career
Get ready to discover the secrets of unlocking endless opportunities and saving a fortune for your organization! Join us in this exciting webinar as we delve into the power of networking in the grain industry and how it can transform your business and career.
Our distinguished speaker will take you on a thrilling journey, starting with the basics of networking, tips, and strategies for networking in the grain industry, and how GEAPS membership has been a game changer in his career and how it can be yours too! He'll share a case study and other real-life examples of how networking has opened doors to unimaginable opportunities, leading to organizational success and career advancement. This interactive webinar promises to be an unforgettable experience that will leave you inspired and ready to take your organization and career to the next level. Speaker is Chuck Kunisch from Michigan Agricultural Commodities (MAC).
Meet The Speaker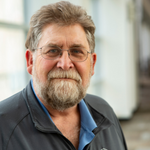 Chuck Kunisch
Corporate Safety Director and Soybean Business Development Manager
Michigan Agricultural Commodities (MAC)
Chuck Kunisch is an accomplished facility manager with extensive experience managing two facilities with a storage capacity of 12 million bushels in the Thumb of Michigan. Currently, Chuck serves as the Corporate Safety Director and Soybean Business Development Manager for Michigan Agricultural Commodities in Lansing, Michigan.
As a member of the Grain Elevator and Processing Society (GEAPS) since 2002, Chuck has made significant contributions to the organization, including serving on the Board of Directors before being elected as an officer. Currently, he serves as the First Vice President and is an active member of the Exchange Educational Programming Committee. Chuck is also the Vice President of the Michigan/Southern Ontario Chapter board and represents GEAPS on the National Grain and Feed Association (NGFA) Board of Directors.
Chuck is also a member of NGFA's Safety Health and Environmental Quality (SHEQ) committee and serves on the board of directors for the Specialty Soya and Grains Alliance (SSGA) and chairs their Specialty Grains Action Committee. And finally, Chuck is a member of the Michigan Agri-Business Association (MABA) and serves on their safety committee.
Chuck and his wife Ellen currently reside in Northern Michigan on a cattle and horse ranch surrounded by the Manistee National Forest. Chuck and Ellen enjoy spending time with their five children and 16+1 grandchildren, all of whom live close by.
Documents
Here are a few related files you can download: