General Industry Operations, Past Webinars
Western Canada Grain Handling Transportation Review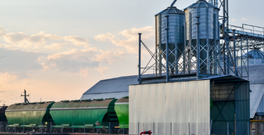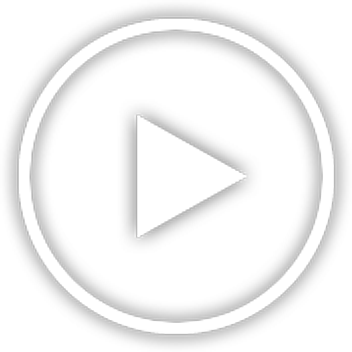 Speaker: Mark Hemmes
Session Description
Are you ready to explore the exciting world of grain handling and transportation in Western Canada? Join us for an informative and engaging webinar led by Mark Hemmes, the President of Quorum Corporation.
Canada's agriculture sector has been driving its economy and making the country one of the largest global players in the grain industry. With grain commodity export market growing by 3% every year for the last 8 years, Canada's grain exports have been steadily increasing. In 2010, Western Canada exported 63 million tons of grain. In 2022, Canada exported 80 million tons of grain, and it's projected to reach 100 million tons in the next 5-8 years.
However, with the growing demand for grain handling and processing, Canada is seeing bottlenecks and congestion. The existing infrastructure and processes may not be equipped to handle the expected demand. This is where the Western Canada Grain Handling Transportation Review comes into play.
Mark Hemmes and his team at Quorum Corporation are responsible for monitoring Canada's Prairie Grain Handling and Transportation System on behalf of Transport Canada and Agriculture and Agri-food Canada. They have been keeping a close eye on the infrastructure and processes in Western Canada and will provide insights on how the system is currently operating and how it may need to change to meet the future demand.
Don't miss out on this unique opportunity to learn about the challenges and opportunities in the Western Canada grain transportation industry. Join us for this exciting webinar and gain valuable insights from an industry expert!
Meet The Speaker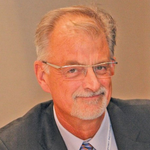 Mark Hemmes
President
Quorum Corporation
Mark Hemmes is President of Quorum Corporation, an independent subsidiary of the Quorum Group of Companies, of which he is a founding partner.  Based in Edmonton, Alberta, Quorum Corporation has been responsible for monitoring Canada's Prairie Grain Handling and Transportation System on behalf Transport Canada and Agriculture and Agri-food Canada since June 2001.  Quorum reports to the Government and industry on changes in the efficiency, reliability, structure and operation of the grain handling and transportation system as well as the impacts these changes have on producers.  Quorum and its sister companies have also completed studies related to container movements, transloaders, and the role of inland container terminals in Western Canada.  Quorum also provided the analytical and research services for the review of rail freight service in 2008 and 2009 as well as performing multiple studies on the Canadian Grain Supply Chain over the past 20 years.
Mark has extensive experience in the transportation industry.  During his 23 years with the rail industry, he held a variety of senior and executive positions in the fields of marketing, intermodal, and operations.  Mark attended post-secondary schools in Edmonton at the University of Alberta and the University of Western Ontario. He has been involved in many transportation industry organizations throughout his career, including the Canadian Transportation Research Forum where he presently sits on the Board as its immediate Past President.