Grain Industry News, News & Publications
The Labor Long Game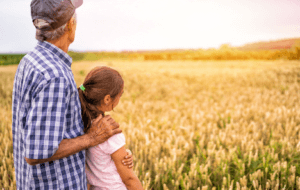 The Labor Long Game
The Labor Long Game
Plant Seeds Early, Care For the Team You've Got
by Jessica Foster
As president of AGRI-SEARCH, Dave Allen's full-time job is to help agricultural businesses find great employees. For the last 23 years, the longtime GEAPS member has specialized in placing people in the grain industry and working with agricultural companies and boards in management and leadership.
As you might imagine, his job has gotten tougher lately.
"There's a labor shortage at all spectrums," Allen said. While all industries are impacted by the labor shortage, those in the ag industry are being hit in multiple ways. "There is a shortage of talent in our industry at all levels."
As people in our industry are starting to retire, there aren't as many younger people ready to be promoted to their positions. Allen said this is because—for a long time—people quit encouraging their kids to enter the agriculture industry. The ripples of that change continue today. There just aren't as many farm kids looking for jobs. To add to that, Allen said there are more and more companies outside of our industry showing up at ag job fairs. Young people in our industry are known as good workers and many companies want them.
"I do believe, at all levels, this is something as an industry we have to address," he said. "If you're an ag company you're going to have to get creative."
The long game
"As an industry, we need to start recruiting much harder and a much younger level," Allen said.
While students start considering their career path as early as junior high, Allen suggests reaching out to students in your community when they're even younger. Don't' wait for kids to put on the blue corduroy jackets in FFA. Introduce students to the industry when they're still kids.
Plant a seed of interest.
"Adopt a class in your community. Give them a tour; get these kids exposed to the business. Develop a relationship to a local teacher," Allen said.
Sometimes one of your employees might be married to a teacher. Maybe someone's daughter is a guidance counselor. Think about who you know. Having an annual meeting serving a meal? Invite school staff to that meal so they can learn more about the future opportunities available to their students.
The short game
No matter how many raises you offer existing employees there will always be a competitor who would pay even more. The key to keeping good employees, Allen said, is to offer flexibility and the time to enjoy their life.
"Value those who are already coming to work every day. Make your facility a place where a few extra dollars will not buy their loyalty," Allen said. "There are non-cash ways to make the culture better."
A key to improving culture, Allen said, is asking employees what matters to them. Find out what they have going on in their lives. Maybe someone's child is in band and they would love the flexibility to go see them perform during a school day. Maybe someone has a son on the high school football team but because of harvest, they never can make a game.
"Let's figure out how we can help them do the things that are so important," Allen said. "If they know you are covering for them, they will be more than willing to cover for you. That is worth more than money. Let your people have a life. Develop a culture people want to be a part of."
Teamwork, creativity and loyalty will go far to keep a solid team and a solid business.