News & Publications
Credentials Expand Horizon, Deepen Loyalty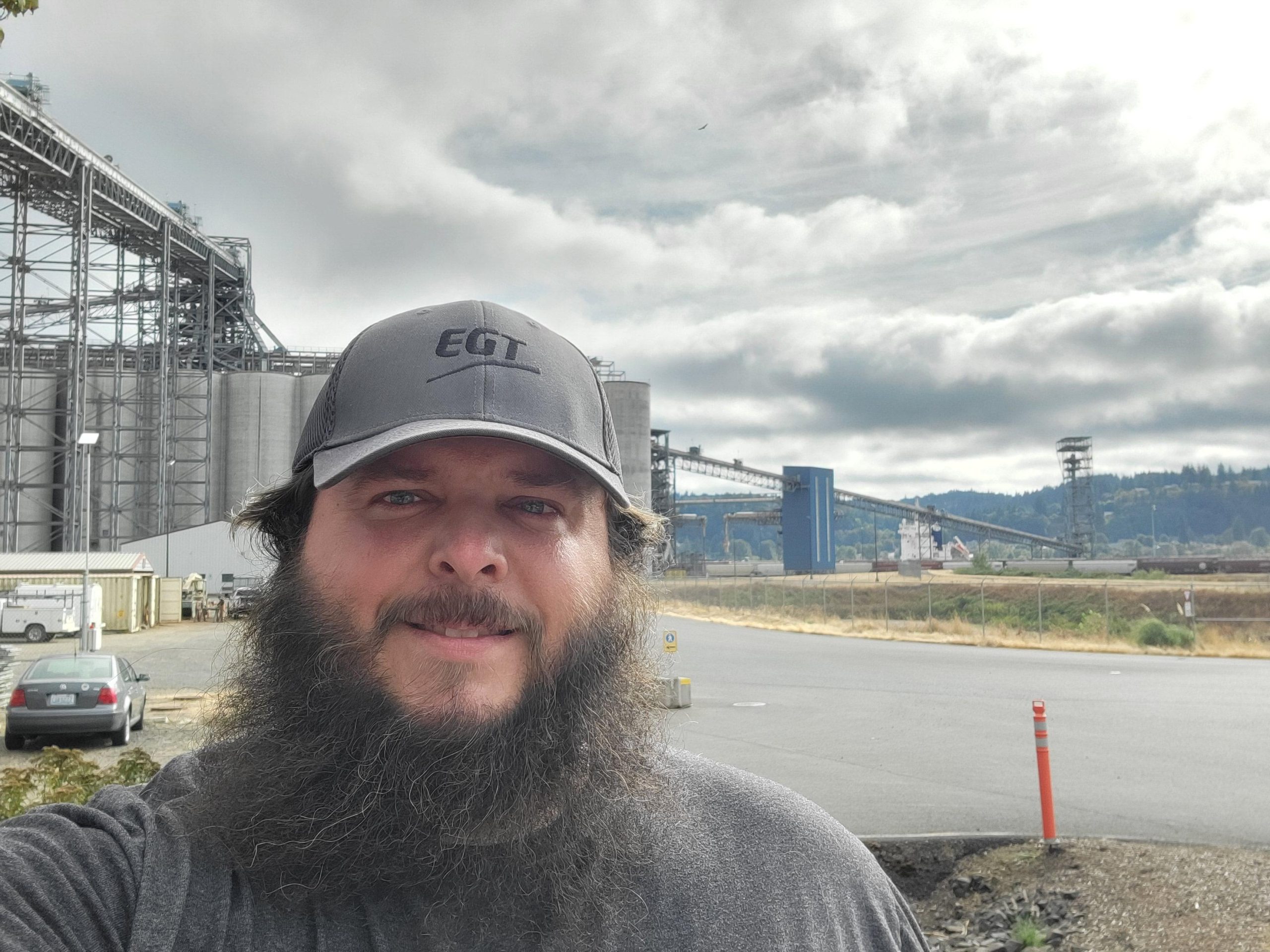 Matt Sullivan works as a shift supervisor at EGT, an export grain terminal in Longview, Washington. A member of GEAPS' Columbia River chapter, Sullivan used a bit of gumption to get his job and he's worked hard to excel and, hopefully one day, advance.
The state-of-the-art facility where Sullivan works is a joint venture between Bunge, which sources, process and supplies oilseed and grain products and Harim, a Korean company that imports, produces, processes and distributes the grain.
As the facility was being constructed, Sullivan was working security. As construction was winding down, Sullivan worked up the nerve to ask EGT managers what it would take to get a job there. They told him a high school diploma; they would provide the training needed to do his jobwell. Three months later—and ever since—Sullivan has been working there full time. EGT stood by that promise to train him in multiple ways.
Sullivan has earned every credential GEAPS Training and Education program has to offer. The Credential in Grain Operations Management, CGOM? Got that. What about the MCGOM? Got that too. The specialist credentials? He's earned all of those.
Every single one.
It all started back in 2014.
"My manager wanted us to start learning more about other parts of the business that we didn't work with so I started taking some courses." When his manager retired, so did the opportunity. About a year ago, Sullivan's operations manager purchased a volume block of courses from GEAPS—and Sullivan seized the opportunity.
Sullivan went back to see what courses he had already taken and what was left of his CGOM. In 2014, classes at GEAPS were offered during certain times. If there was one class you needed to complete a certification, your only option was to wait.
Now, in response of GEAPS member needs, all courses are available on demand
"You start the course when you want to and you run it on your own time, that's what made this doable for me," he said.
Work was slow this summer, so Sullivan thought he would use that time wisely. One after another, Sullivan kept learning, learning about the agribusiness side of things he didn't normally work with, learning what happens to the grain before it landed at his elevator, learning what would happen to the commodities after they left his elevator. He completed 15 courses over the summer.
While much of what he learned isn't about what he does every day at work, it has helped him see the big picture, and form a deeper fondness for the career he fell into.
"It makes me think more about how the grain is originated, processed at other facilities before it gets to our facility or once it comes from our facility to overseas, what they do to process it and make it into food?" Sullivan said.
Some might worry that investing in employees and providing this training might make them want to seek employment elsewhere. That isn't the case, Sullivan said.
"I feel that if they're willing to invest in me, it gives me some skin in the game. If they're willing to invest that type of capital in me to invest in my future, then I want to take that, utilize it and invest in my future for the company," Sullivan said.
If you are intimidated by the sheer volume of classes there are to take, just take one. Take the time, run through the course, and see if you like it. I guarantee you will benefit from it. -Matt Sullivan, EGT