GEAPS Leadership, News & Publications
GEAPS Announces Steve Records as New Chief Staff Executive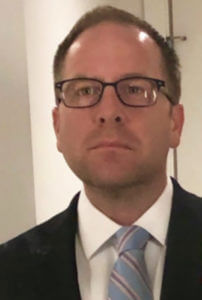 GEAPS Announces Steve Records as New Chief Staff Executive
The Grain Elevator and Processing Society announces today that Steve Records will join the association Aug. 5 as chief staff executive. He has 23 years of professional experience, including the last eight years at SCORE in Herndon, Virginia. Records takes over the role from Executive Vice President David Krejci, who is retiring.
GEAPS International President Robert Taylor, Cargill, is thrilled to have Records join GEAPS staff. "There are many things that stood out about Steve," Taylor said. "He comes from a strong association background. He's coming from a nonprofit organization with 300 chapters and 10,000 volunteers. He is a strategic thinker, and is well equipped to help plot a course of continued success for GEAPS' programs. "
Prior to joining GEAPS, Records was Vice President of Operations at SCORE since 2011. SCORE is a nonprofit organization of volunteer small-business mentors. He has previously worked at the Gallup Organization and Nalco Company. He has a Bachelor of Science in Chemical Engineering from Purdue University, a Master of Business Administration in Finance from the University of Nevada, Las Vegas (UNLV) and has completed the Executive Program for Nonprofit Leaders at Stanford University. He is also a Certified Association Executive.
To manage the search, GEAPS retained SearchWide Global last October. Records was selected from more than 150 applicants. SearchWide Global recruited, screened and referred prospects to a candidate search committee of GEAPS International and chapter leaders appointed by Taylor, who narrowed the field to finalists who met with GEAPS International Executive Committee.
"GEAPS' leadership was committed to finding the right fit," Taylor said. "We were very thorough, and the entire executive committee believes that Steve has the experience and skills to be a great leader."