GEAPS Exchange, News & Publications, Training Opportunities
GEAPS Exchange Draws 2,731 Attendees to Kansas City!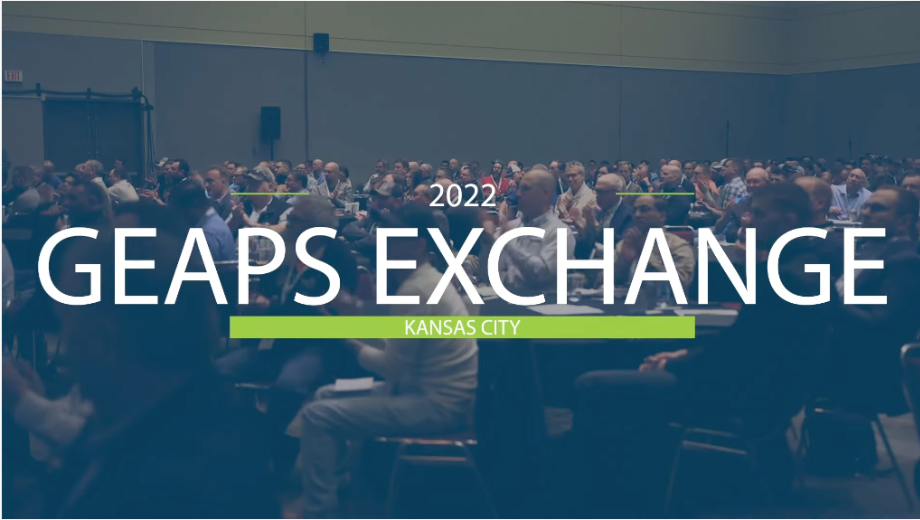 If you weren't with us for GEAPS Exchange in Kansas City earlier this spring, then mark your calendars and plan a trip to Kansas City Feb. 25-28, 2023. Missing out on the biggest and best show in the grain industry is not a mistake you want to make twice. In all 2,731 people attended GEAPS Exchange in Kansas City this spring. These attendees benefitted from more than 45 hours of educational offerings and were able to visit 366 exhibitors. They also were able to hear a great presentation by Shawn Ellis, the first ever keynote speaker at GEAPS Exchange. Peterson Farm Brothers, social media stars of the ag industry, helped us end on a high note with a talk and performance at the Closing Session. Attendees—and the companies they went back to—likely will continue to benefit from the education sessions for years to come.
This year's educational programming was offered in five tracks—Human Resources, Grain Operations, Safety, Technology and Agri Selling. Attendees came to the educational sessions in high numbers—so much so we often had to add more chairs! There was also much to learn in the bustling Expo Hall at the Innovation Stations, which replaced Expo Pods. Networking? That happened everywhere, starting with the Get Acquainted Party Saturday night, continued on to the Expo floor, into the Welcome Reception, to the various meetings and education sessions, the BBQ lunches to the Closing Reception.
We are so grateful we were able to gather with all of you in Kansas City and we look forward to seeing you all again next year. If your company wasn't among the sponsors or exhibitors, we welcome you next year. Look for announcements of sponsorship and exhibitor opportunities early this fall.