News & Publications, Training Opportunities
Make Plans to Attend CONVEY'22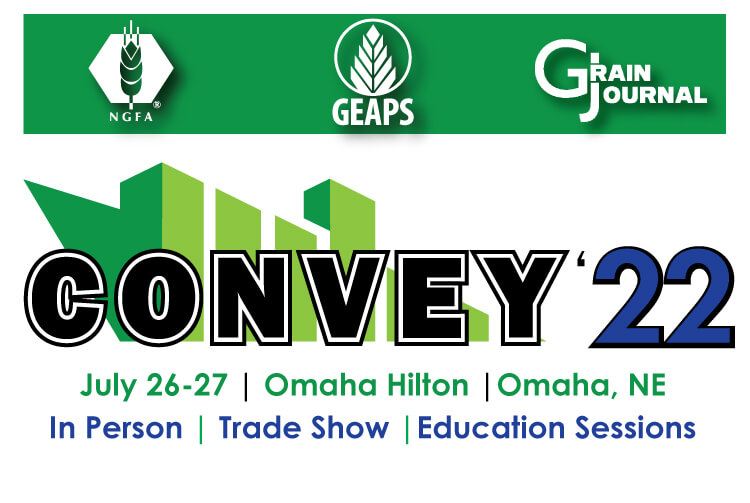 If you haven't yet, be sure to register for CONVEY'22. The in-person trade show and conference is scheduled for July 26-27 at the Omaha Hilton in Omaha, NE and trust us, you don't want to miss out.
CONVEY'22 features safety, operations and grain quality education topics. This is the place for grain handling professionals at multiple levels to gain practical knowledge and training on real-world compliance issues, best practices and emerging industry trends. The conference will feature expert speakers covering the U.S. Environmental Protection Agency (EPA), Department of Transportation (DOT), Food and Drug Administration (FDA), Occupational Safety and Health Administration (OSHA) and Federal Grain Inspection Service (FGIS) rules and regulations.
You'll also have opportunities to learn from others; CONVEY is a great place to network!
Panel discussions are planned on fumigation practices and safety techniques, grain grading operations and managing health and safety incidents. CONVEY also offers training focused on behavioral safety and incident management as well as safe driver training and development.
Be sure to visit the CONVEY'22 website to view the full program, see presenters, exhibitors and fellow attendees. At just $275, CONVEY'22 is an incredibly affordable way to get some great training for yourself and your teams. Register today!
CONVEY'22 is made possible by a collaboration of National Grain and Feed Association (NGFA), Grain Journal and Grain Elevator and Processing Society (GEAPS).