Cast Your Ballot to Elect New Leaders
It is time to elect leaders for GEAPS Board of Directors. All active members will receive an email with voting instructions, video testimonials from candidates and a link to an online ballot.
You will vote for one vice president, three Regular members and one Associate member. This is the second election for one unified GEAPS Board of Directors. As GEAPS bylaws dictate, the board should be balanced, with representation by nine Regular members and eight Associate or Affiliate members. Lifetime and Student members are not eligible to serve on GEAPS Board of Directors.
This election is your opportunity as a GEAPS member to participate in the election process and help build an even stronger grain association.

The deadline to vote is Wednesday, May 31. Elected leaders will begin to serve July 1.
---
Second Vice President
---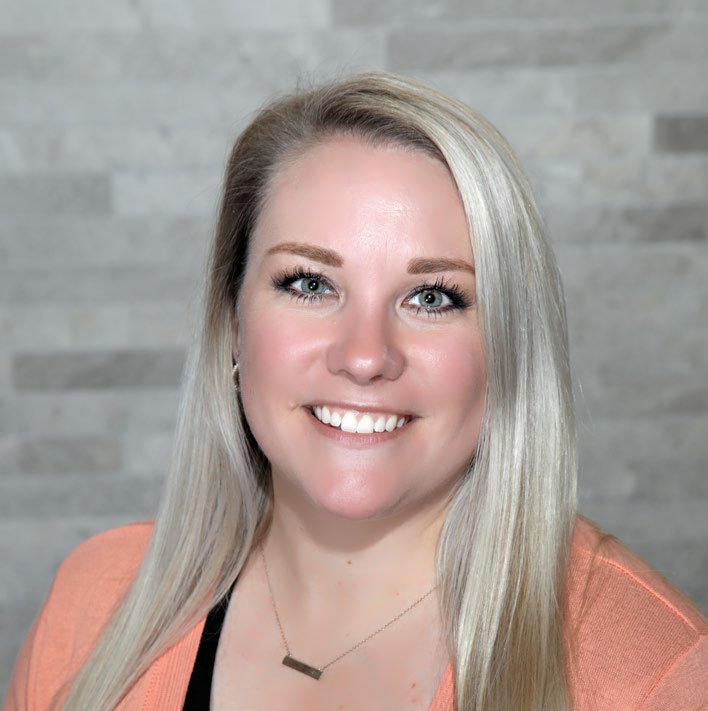 Jori Templeton
Temco, LLC-Kalama, Columbia River • Member since 2017
Jori Templeton has been in the Marine industry since 2009, starting with Seaport Marine Surveys. In 2015 she joined the team at Temco in Kalama, WA as a Production Supervisor. She has a passion for environmental awareness and safety. Jori has been a GEAPS Board Director since
2021 and serves as the Columbia River Chapter President and Vice Chair of the Membership Committee. Outside of GEAPS, she serves as Secretary on the Maritime Fire & Safety Association Board of Directors. In her free time, Jori likes to take advantage of the beautiful PNW and goes
hiking with her husband, son, and two Schnauzers.

"With my position in GEAPS, I want to show other women that they can be an important part of industry that historically has been dominated by men. I will strive to promote safety and environmentally conscious ideas in the grain industry. I look forward to another year of serving
on the board and continuing to make an impact."
Associate Director
---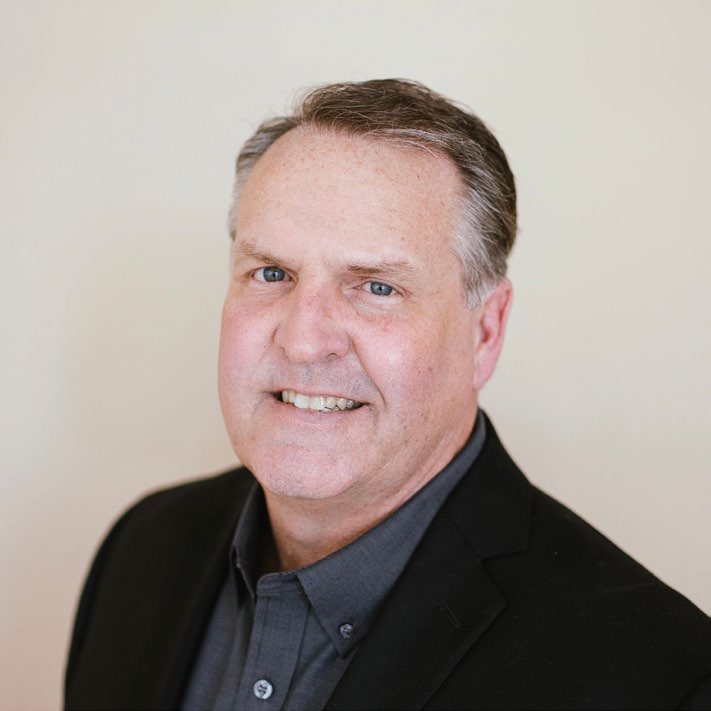 Brad Droegmiller
Dodge Industrial, Siouxland • Member since 2016
Brad is an Iowa native who grew up on a farm in Northwest Iowa. He has more than 30 years' experience in bulk material handling and mechanical power transmission. Prior to joining Dodge Industrial, Brad worked for a conveyor manufacturer that supplied and engineered belt conveyors, screw conveyors, live bottom bins, ship loaders, belt feeders, bucket elevators, drag conveyors, screening/crushing equipment and complete conveyor systems globally. Brad has been with Dodge Industrial more than 16 years and is a Senior Territory Manager. He has served on various engineering/sales committees and was an instructor for Dodge's Advanced Conveyor Training Program. Brad's past and present professional affiliations include AED, CEMA, GEAPS, NSSGA and SME. He is a graduate of Wayne State College and is a past lecturer of SME and GEAPS. Brad has authored and published four industry and equipment related papers. His extensive knowledge of bulk material handling and mechanical power transmission is beneficial to OEMs as well as end users in the industry.
Brad has been a member of GEAPS since 2016 and has been a speaker at the 2021, 2022 and 2023 GEAPS Exchange. In addition, Brad has trained the Siouxland GEAPS Chapter on various products and best maintenance practices for bulk material handling and power transmission.
"I've enjoyed the GEAPS culture and working with my local Siouxland Chapter as well as speaking at the GEAPS Exchange. It would be a privilege to serve on the Board of Directors and work collaboratively with producers, suppliers, manufacturers, and processors to expand the vision of GEAPS and move it forward into the future."
---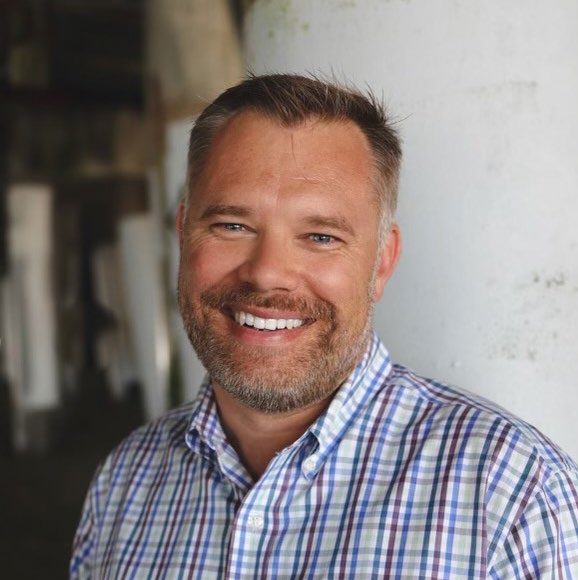 Alex Luce
Ecolab, Columbia River • Member since 2019
Alex Luce is a Business Development Manager of the West Region for Ecolab Specialty Pest Services (SPS). He became a GEAPS member in June of 2019 and was elected the Columbia River Chapter Treasure in 2021. He is a very active participant and enjoys all that the GEAPS membership has to offer, including educational programs, and scholarship events. Alex has over 15 years of experience in the pest management industry but has enjoyed the last four
years helping provide fumigation solutions to the Export Commodity Elevators in the Pacific Northwest.
"It's truly been a privilege to be a part of such an amazing group of people. I hope I can continue to learn and contribute to this association for years to come. GEAPS has contributed much to my professional success in the last four years by creating opportunities to network with new people I would have never been able to meet or partner with in this industry. The high quality of people
in this organization makes my job fun, and something I hope I can do for a longtime. With all the increased activity with new GEAPS members and becoming participants in their own futures I am extremely excited to see this organization grow bigger and better than ever. It would be a privilege to serve on the IBD and assist even in a small way in the success and expansion of GEAPS."
---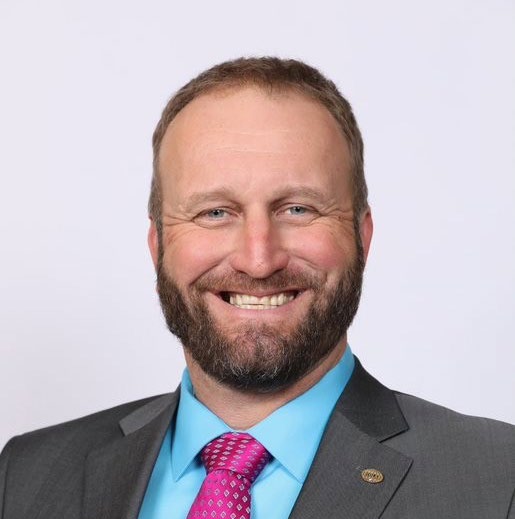 Perry Nettles
Ecolab, Mid-South • Member since 2011
Perry works for Ecolab's Specialty Pest Elimination Division. He recently took over the regional manager role for the South Region, with a strong emphasis on import/export grain loadout elevators, rice milling and food and beverage processing. Before that, he managed the Central Region with 14 operational centers covering 20 states. Perry has been involved in food plant sanitation and pest control for almost 30 years. He also served as VP of operations with Food
Protection Services until they were acquired by Ecolab in December of 2017. Perry is a regular speaker across the country on issues regarding fumigation, food safety, FSMA and food safety pest management.

Perry, who grew up on a family rice and soybean farm in Craighead County AR, farming roughly 600 acres, has a beautiful daughter Shelby, a granddaughter Jocelyn, grandson Damon and an amazing and talented wife Kim Kaczmarek-Nettles. Perry has been a GEAPS Exchange presenter, is on the USA Rice Federation Food Safety Committee and is an Associate Certified Entomologist.
He's also an ordained minister, a notary public, a bourbon steward and a squire for Jack Daniels.
"I previously served on the Associates board when they were two separate boards. I enjoyed my time in that role and would like to reengage with this leadership team as I have a wealth of valuable insight to share. I have been highly active in GEAPS for fifteen years and I am a regular speaker at Exchange."
---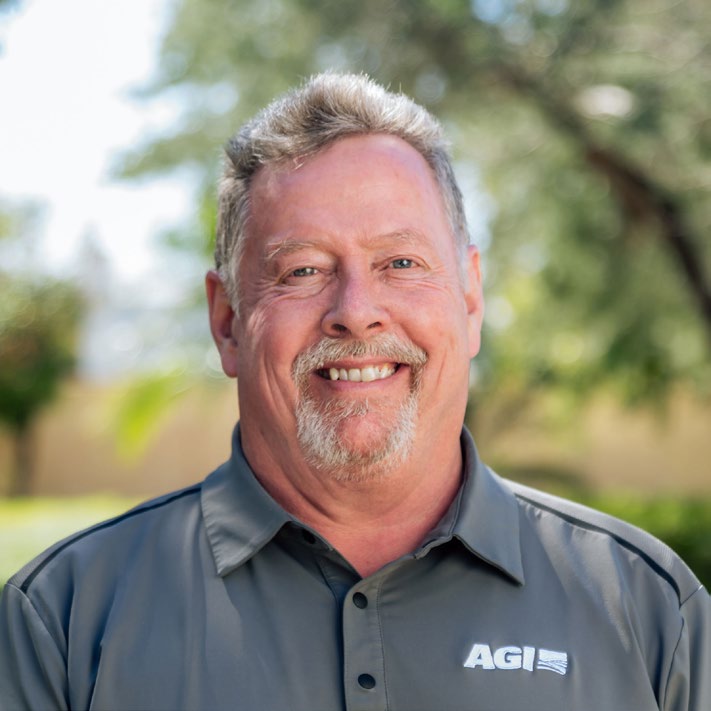 Todd M. Spinner
AGI, Minneapolis • Member since 2021
Todd Spinner is a Commercial Sales Manager for AGI (Ag Growth International) based out of SEMN. He has been a GEAPS member since 2012. Spinner recently spent 10 years on the IAOM Board of Directors for the Flour City District. As a team, they accomplished new networking events, new membership drives to help grow the association, while in the pursuit of increasing their worldwide presence.
"Having this experience will help me work with the GEAPS Organization as it charges into the future. I have also been involved in the local GEAPS chapter and continue to work to make our meetings and function successful and meaningful. I look forward to serving on the GEAPS International Board of Directors and contributing to its continued success."
---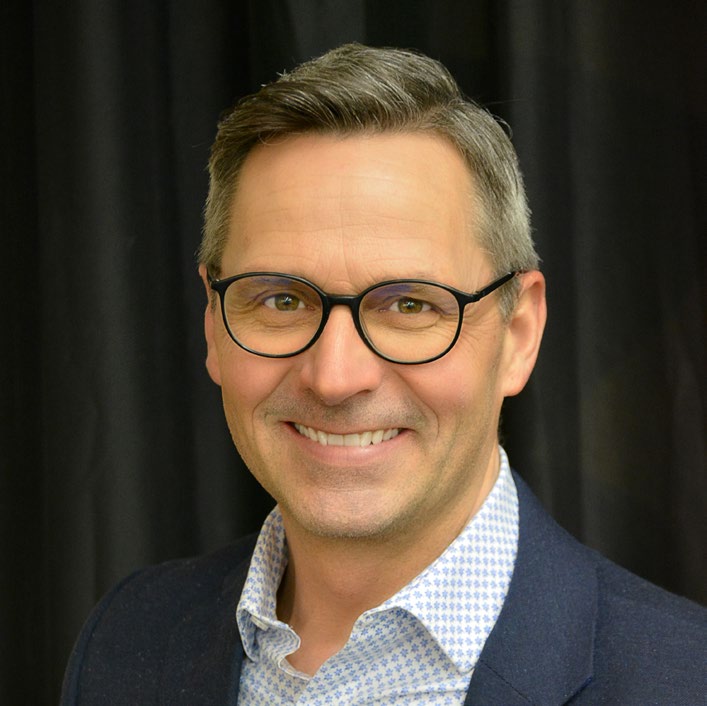 Denis Tetrault
FWS Group of Companies, Canadian Prairies • Member since 2017
Denis Tetrault is the Director of Sales, Marketing & Communications at FWS, a Winnipeg, Manitoba (Canada) based construction company actively engaged in designing and constructing grain elevators and terminals across the country. He has 15 years of experience working in the grain industry. He has been an active board member for the Canadian Prairies Chapter for the last five years; and for the last two years as the Board President. Denis is member of GEAPS' Membership Committee and is serving beyond his chapter for the benefit and growth of GEAPS, across Canada and internationally.

"I've had the privilege of being part of such a great family at GEAPS; who has provided me with guidance, support and great learnings over the years, no matter if we are competitors or new acquaintances; truly a great network to be part of! As a team leader, my priority has been member engagement, and I have focused on keeping our chapter active and thriving. Through the pandemic times, when people were struggling, we were able to hold virtual events which were highly attended, and I was personally able to connect and regain a sense of some normalcy through this new form of Networking; truly motivating and uplifting! Our chapter membership has grown, and we are seeing a greater membership engagement by way of increased participation numbers and survey statistics. I believe my biggest attributes are the ability to connect with people, motivate and engage in thought provoking conversations. As a leader, I am always thinking of the long-term strategy; and would hope to bring this dynamic into the GEAPS Board of Directors to compliment the team and finding creative ways to keep growing and increase value for our existing members."
---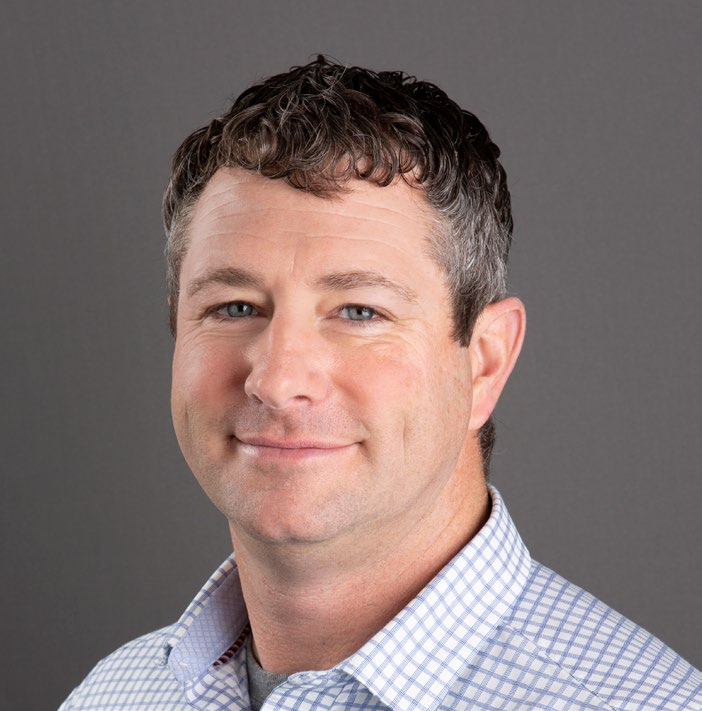 Jeff Trudell
Bulk Conveyors, Inc., Michigan/South Ontario • Member since 2011
Jeff Trudell is a Processing Sales Rep with Bulk Conveyors, Inc. (BCI). He is the President and Treasurer of the MSO Chapter. He also serves GEAPS on the Exchange Educational Programming Committee, Exchange Futures Committee, Leadership Conference Task Force and is the Co-Chair of the GEAPS Great Lakes Regional Conference. Outside of GEAPS he is a board member of the Frankenmuth Lions Club, past President and Treasurer, and serves his township as a member of the Board of Review and as Chairman of the Zoning Board of Appeals. A graduate of Michigan State University, he has resided in Frankenmuth, Michigan for the last 22 years with his wife Michelle and three sons, where it is Christmas all year long. It's a quaint Bavarian Village with a tourist problem!

"I entered the world of commercial grain handling and flour milling in 2010 after a career in production home building. I knew nothing about grain handling, or even where to start. I took a few GEAPS classes and attended my first Exchange in Minneapolis in 2012. It was such an eyeopening experience! I found all the answers to my questions between the education sessions and conversations with Associate members on the Expo floor. GEAPS not only helped educate me but expanded my network of industry professionals. Whenever a problem arose at work, I had multiple GEAPS contacts to reach out to, who were always eager to lend assistance. GEAPS really is the Knowledge base for the Grain Handling and Processing Industry, and I want to make sure we are reaching all those in our industry who were just like me in 2010, while keeping our current members involved."
Regular Director
---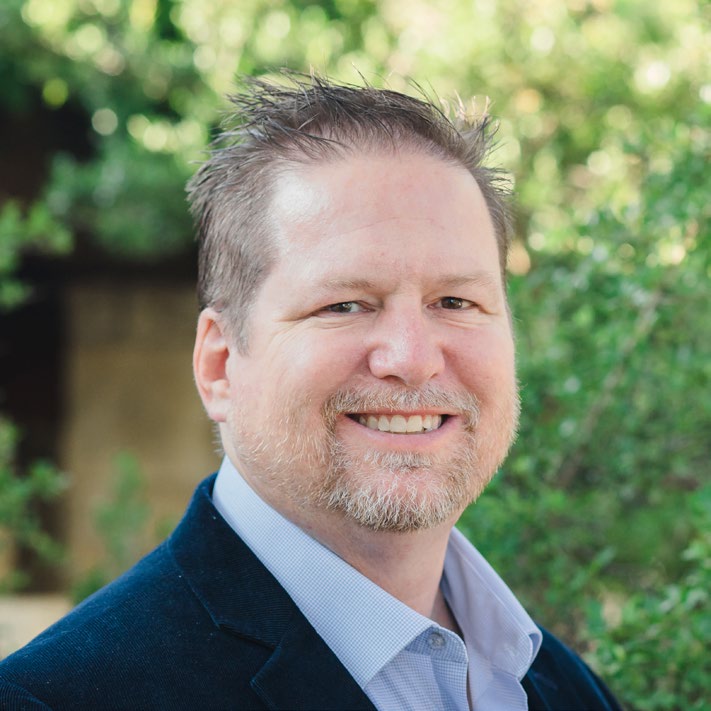 Dean Alling
Ray-Carroll Grain Growers, Kansas City • Member since 2022
Dean Alling is a Safety Director based out of Missouri. He has been taking advantage of GEAPS events for years. His focus has been on conversational safety with his teammates. He has demonstrated his "boots on the ground" leadership style in grain safety for over 15 years. A recent transplant to Missouri and Ray-Carroll, he is excited about working with his local chapter and serving in leadership in that chapter.

"The local chapters of GEAPS have a tremendous challenge ahead of them. In today's business, priorities and expectations have changed and the need to show the value of a local chapter has never been more important. I hope to help my chapter and the GEAPS organization as a whole by creating opportunities for training, hazard assessment, education credits and meaningful meetings and communications. The evolution of GEAPS in purpose and goals are exciting and I
look forward to working with leaders within to make a difference in our communities."
---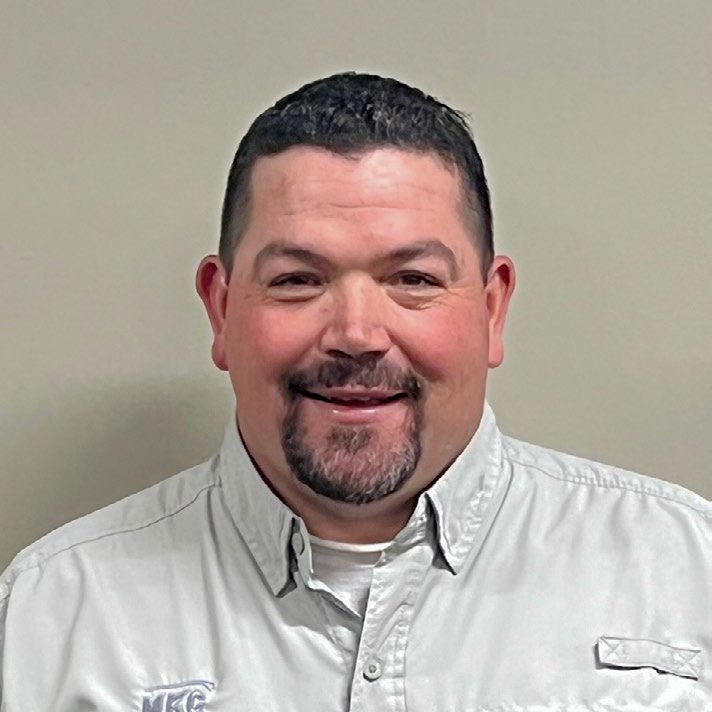 Jon Brown
MKC-Moundridge, Great Plains • Member since 2019
Jon has over 20 years' experience in the commercial construction industry. For the last 12 years he has overseen all capital projects for MKC (Mid Kansas Cooperative). His projects with MKC have totaled over $150 million. In addition, Jon and his millwright team are responsible for maintenance and repairs to over 60 facilities for grain, fuel, feed and agronomy. Jon is responsible for internal hands-on safety training for more than 400 operations employees in all four divisions. Jon has served as a board member with GEAPS since 2016. He is the secretary for
the Great Plains chapter in Kansas.

"GEAPS provides education opportunities for the entire Grain industry. I believe I can bring value to GEAPS from that standpoint. I have a passion for safety, maintenance, and capital projects. I am confident that I can share my years of experience through GEAPS and benefit others locally and internationally. I want to serve the GEAPS Board and be an advocate across the entire GEAPS footprint."
---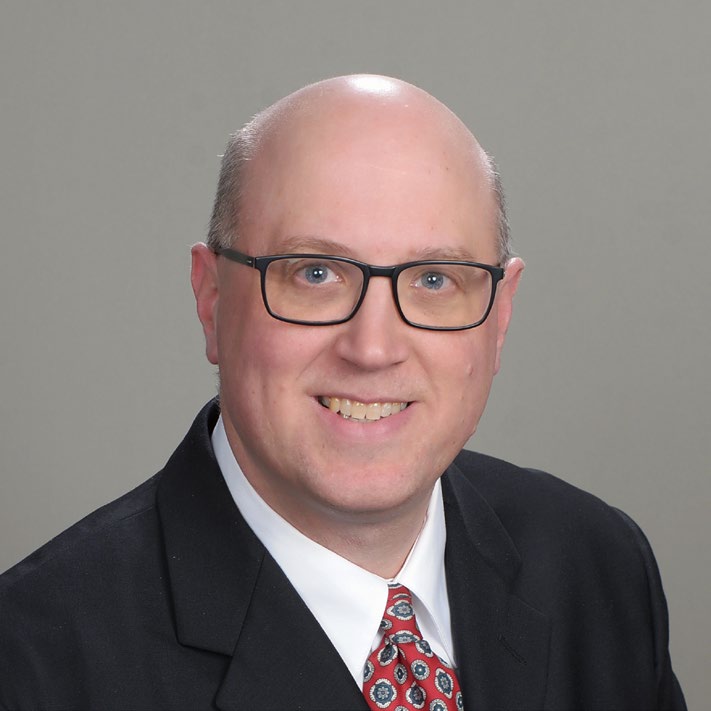 Bob Horvat
Cargill, Minneapolis • Member since 2010
Bob is a Regional Technology Lead/Engineer for Cargill based out of Minneapolis. He has a BS degree in Mechanical Engineering and is a registered professional engineer in Minnesota. A GEAPS member since 2009, past President of the Minneapolis Chapter, sits on the Membership Committee, GEAPS Board of Directors, GEAPS Media Group Board of Directors, and since 2019 has been the International Treasurer.
"GEAPS connects the grain industry and establishing those connections has benefited my career very much. I enjoy this industry and it has been an honor to be part of the GEAPS Board. I am seeking another term as the organization embark on exciting changes including- onboarding the next Treasurer, hiring the next Executive Director, welcoming the first Associate Member become GEAPS' Board President and Strategic Planning."
---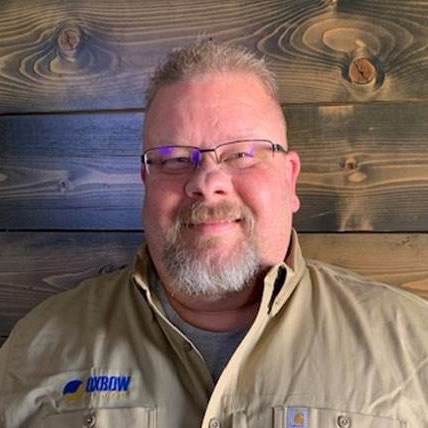 Danny Lien
Oxbow Crush, Gulf South • Member since 2022
Danny Lien started his career in soybean processing in early 2007. He is the Plant Manager at Oxbow Crush in Greenwood, MS. He has been a member of IOMSA since 2017 and an NFPA 36 Technical Committee member since 2017. He has an associate degree in business management from Minnesota West Community and Technical College. He has served in many different leadership positions from being the Fire Chief in Dawson Minnesota for five years to being the President of the West Central Fire Fighter's Association for the state of Minnesota, to being on
the stewardship board at Grace Lutheran Church.
"GEAPS is a great organization, and I would be honored to serve on the Board of Directors. I feel that I can bring my processing knowledge to be a resource to members of GEAPS. I have worked for three different grain processing companies and understand how grain processing is done in different climates. With all of the expansions and new construction with the grain processing these days, I can bring different problem-solving solutions to the group that members can share
with colleagues."
---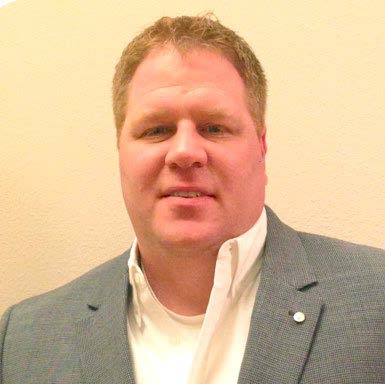 Scott Steinke
The Andersons, Inc., Michigan/South Ontario • Member since 2011
Scott Steinke is Director of Operations for The Andersons, Inc. Trade and Processing Group. In his role he is responsible for developing and implementing operations strategy for The Andersons grain elevators, including safety policies, labor plans, capital spending and employee development. He has been with The Andersons for 13 years, where he has spent various roles in engineering and operations leadership. A native of Southeast Michigan, Scott has spent time
working for The Andersons in Wisconsin and Iowa, before moving back to Michigan where he works out of the Andersons Corporate Office in Maumee, Ohio. Prior to joining The Andersons, Scott spent 10 years working as a manufacturing engineer for Johnson Controls.

"In my short time in the Agriculture Industry, I have had the opportunity to see many different operations across the country. However, the one constant is our operations employees that drive the business each and every day. These employees are eager to learn new concepts and improve their skill set, and there is no better resource to do this than GEAPS. I believe our industry spends a lot of time and money around safety, grain quality and facility operations, but we also have an opportunity to improve our people leadership. Afterall, if you improve site
leadership, you will improve your safety, grain quality, and operations. If elected as a Board Director, I want to focus on leadership development for facility employees."