Education
With a theme of Building Leadership Excellence you are sure to gain valuable, noticeable skills at GEAPS Leadership Conference.
Building Leadership Excellence
Over this two-day conference, develop leadership skills you'll be able to directly apply to your role in the workplace. Come ready to hear from expert presenters on important industry-related topics.
Topics include:
On the Frontlines of Leadership
Proactively Managing Conflict
Leading Through Change
Topic Summaries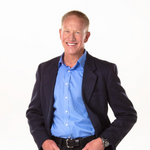 On the Frontlines of Leadership
The most influential level of leadership in any organization is the frontline leader, be it the lead, supervisor, crew chief or foreman. No other level of leadership has more day-to-day interaction than the frontline leader and no other level of leadership has more bearing on whether a person stays, leaves, flourishes or flounders. This critical leader is often "tossed in" to their position without any formal instruction on how to lead and supervise. In this engaging and thought-provoking presentation, we will outline and discuss the foundations of frontline success from leading ourselves to professional relationships, to communication and performance corrections. It is time to pay attention to the frontlines of leadership.
---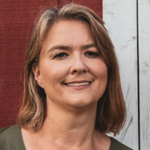 Leading Through Change
"The only constant in life is change" (Heraclitus, Greek philosopher). Yes, and the quote leaves out the most important part. Our response (and our teams' responses) to change impacts our success—both as individuals and businesses. The purpose of this session is to equip you, as leaders, with concepts and tools to support yourselves and your teams as you move through change.
We will discuss:
How individuals respond to change,
How to encourage our teams to participate in (and make) changes
The role leaders play in making the changes successful.
---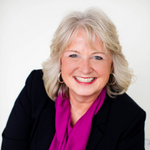 Proactively Managing Conflict
No one looks forward to conflict, but it exists in almost every workplace. Successful leaders do not shy away from conflict but rather proactively navigate through it for a successful resolution. During this session we will identify strategies for managing difficult conversations and creating successful interactions. We will explore how strong communication skills can help leaders not only manage conflict in healthy ways, but it can also create a more engaging work environment.
---
Leadership Panel
Come engage with dynamic leaders from across the industry in this interactive discussion panel. Learn about issues impacting all of us from the perspective of those in charge. Whether we're talking about employee management, hiring or recruiting best practices—they have seen it all. Panelists will share lessons they wish they had learned sooner and offer the audience ideas and suggestions on how to develop and grow as leaders.
Leadership Panel Speakers
---
Education Conference Program
Wednesday, June 14
12:30pm – 2:00pm On the Front Lines of Leadership, Ted Schick
2:20pm – 3:20pm Leadership Panel
3:40pm – 5pm Leading Through Change, Kristen Ireland
Thursday, June 15
9:45am – 11:30am Proactively Managing Conflict, Dorene MacVey