Membership
GEAPS Member Spotlight: Ramzy Farrag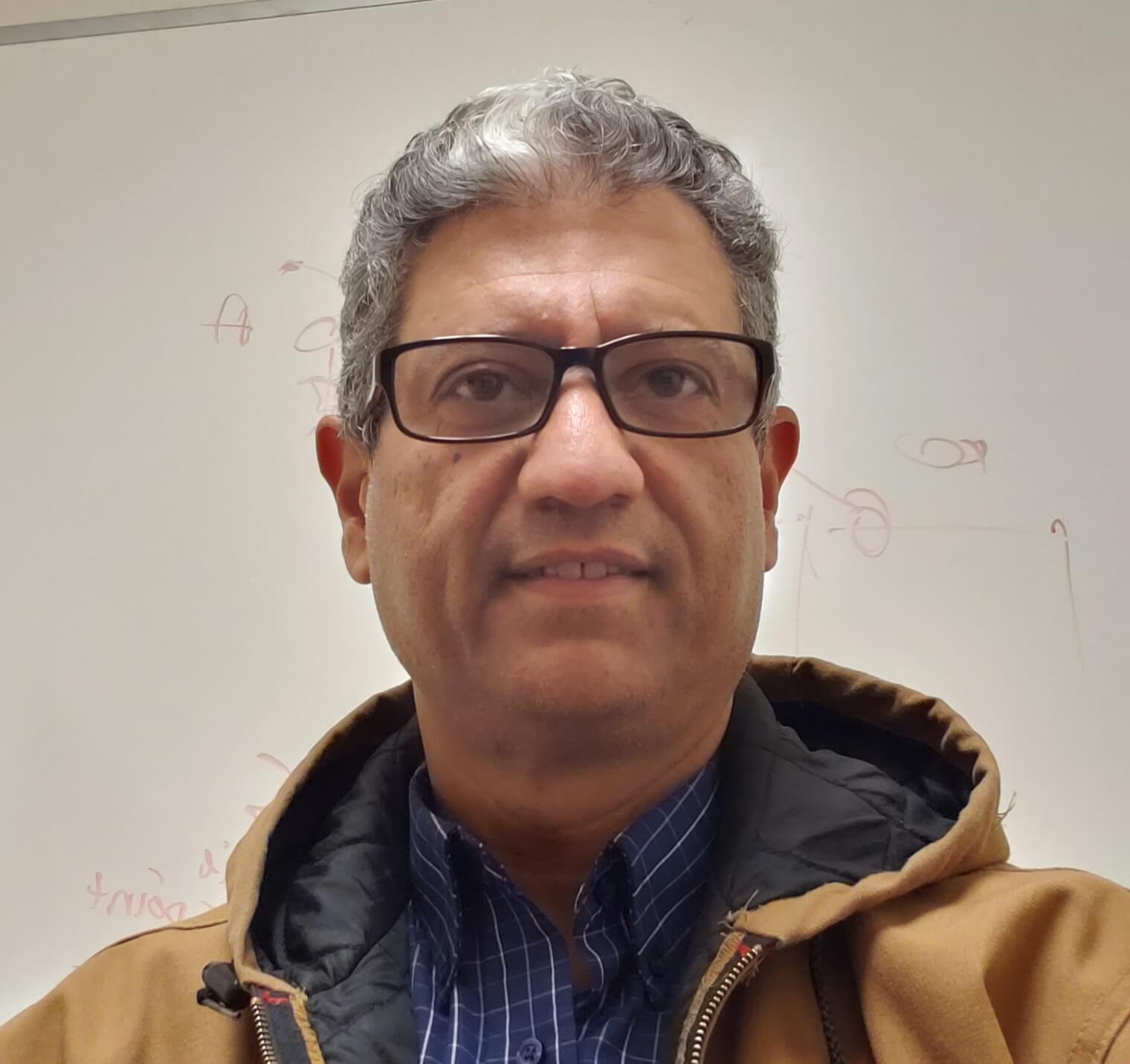 GEAPS Member Spotlight: Ramzy Farrag
GEAPS In-Grain newsletter features GEAPS Member Ramzy Farrag in the most recent issue. The full issue of In-Grain is available to GEAPS Members. If you aren't currently a GEAPS Member, you can sign up online.
---
About Ramzy
Chapter and Committees:
Canadian Prairies Chapter – Chapter Vice President and Programming Committee Leader
Family: Two sons: Ryan six-years old and Zain three-years old
Position and Company: Build Project Manager, Cargill
Years with company: Joined Cargill in 2014
Years in Industry: Seven years in the agriculture industry
Interesting or unique fact about your facility/company: On April 22, 2021, Cargill announced plans to break ground on a new canola processing facility in Regina, Saskatchewan. It's a $350 million project planning to be operational by 2024. The new state-of-the-art facility is projected to have an annual production capacity of one million metric tonnes and will provide fast point of delivery for farmers and end users.
Past positions: I started with Cargill as an engineering project manager and now I'm a build project manager working with other project engineers. Previous to Cargill, I worked in other industries like fire protection, heat treatment, oil and gas, and power transmission/distribution projects.
Education: I finished my Mechanical Engineering degree in 1994, Executive Master of Business Administration (EMBA) in 2013, got certified as Professional Project Manager (PMP) in 2018 and currently in the process of completing a MicroMasters program in Supply Chain Management with MIT.
Biggest influence on your career: When I joined Cargill, I was new to the agriculture industry. My colleague who is now retired, Gerald Kornelsen, had a great impact on educating me about the industry, technologies, history and key players. He had positions in accounting, project management and customer service administration. In less than three months, I gained insight worth many years of experience in the industry. I appreciate all the support that Gerald gave me.
How has GEAPS helped your leadership skills? When I joined the board of the Canadian Prairies Chapter, I was fortunate to meet great people who are not only professionals in their fields, but also dedicated to supporting the industry. They taught me creativity, networking and brainstorming skills. I'm grateful to be part of the chapter board and to support the industry. I encourage people to join GEAPS to learn more about the industry.
What are three of your favorite memories from GEAPS?
1. During the challenging time of COVID restrictions for gathering, our chapter board members were trying to find a safe yet interesting way to engage the members and provide value for them. I was able to work with my fellow board members and with the support of GEAPS staff, we were able to put together an interactive virtual event that included the "Silo" film, speakers from AGI and Tritech Fall Protection and a discussion session at the end of the event. Over 30 people attended and were engaged until the last minute.
2. Helping in organizing 2020 mini-expo, the "Coolest Show" in Winnipeg, Manitoba, was a fantastic experience and a great lesson for me in teamwork. Our chapter board members work hard to produce such a successful event. Unfortunately due to COVID restrictions, this will not take place this year.
3. In 2016 I signed up for GEAPS courses in Elevator Design levels I and II, these courses played a substantial role for me to gain the necessary knowledge and understanding to transfer my engineering and project management skills and experience to the agriculture industry. Thanks to GEAPS for providing these remarkable courses.
What is the best advice you have received from another GEAPS member? Rahulan Sethupathy advised me in 2020 to join the chapter as a board member, joining the board helped me a lot in gaining understanding of the industry, know wonderful people and play an active role in supporting the industry.
What is one industry-wide trend affecting your company right now? How are you reacting to it? As most people in the industry have been experiencing in 2021, the disruption in the supply chain, manufacturing, transportation and logistics has caused a big impact on projects' schedule and costs. As a build project manager, I worked with the suppliers and contractors to build contingency plans including prioritizing deliveries according to activities identified as critical path. This helped the suppliers optimize their production and deliveries which improved the projects' performance.
What is something unique about the grain industry in your region? Executing projects in winter in western Canada can be challenging, time consuming and costly, especially concrete pouring and structural steel assembly. Contractors' labour forces productivity starts to exponentially decrease once temperature drops below minus 20 degrees Celsius.