News & Publications
Member Spotlight: Casey Abel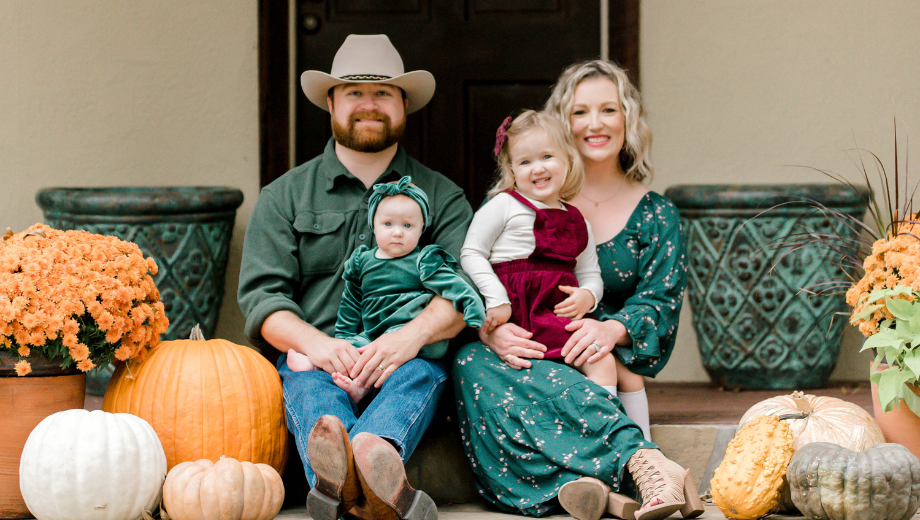 About Casey
Name: Casey Abel
Family: Wife – Lauren, two daughters- Hudson (4) Hollis (2)
Position and company: Regional Safety Manager –

Gavilon
Years with company: 10
Years in industry: 11
Interesting or unique fact about your facility/company: Last summer, we rolled out a safety campaign titled "Destination Home." Its focus was highlighting the true meaning of why we prioritize safety over anything else—so each and every one of our employees—our number one asset, return home safe and healthy to their families every night.
Past positions: Operations Superintendent – Wichita Falls, TX & Saginaw, TX
Education:

University of Missouri-Columb

ia, Major in Ag Systems Management,
minor in Ag Business
Biggest influence on your career: When it comes to safety, Todd Conklin. A lot of his literature/podcast around human and organizational performance, incident investigations and system building have helped shape a safety culture in our organization that we can all be proud of.
How has GEAPS helped your leadership skills?
GEAPS is full of tremendous leaders I have learned from throughout the years. Although fairly new to the IBD, it has given me some great perspective on how the organization operates and how/why decisions are made for the betterment of GEAPS and its members.
What is your favorite memories from GEAPS?
2010 GEAPS Exchange, Wichita KS. I was a junior at Mizzou and one of my professors took a few of us on a day trip to Exchange. I knew absolutely nothing about the grain industry at the time. By the time I left Wichita that day, I knew it was the career I wanted to pursue. 10 years later, here we are!
What is the best advice you have received from another GEAPS member?
Anything my fellow board member, Chuck Kunisch says.
What is one industry-wide trend affecting your company right now? How are you reacting to it?
Simply put, we work in an industry that can be dangerous. Dayto-day, employees take part in high-risk operations that have the potential to result in a serious injury or fatality. Maybe not so much a "trend," but we unfortunately still hear about people being seriously hurt or killed on the job, whether in be on the farm or commercially. This is especially true when it comes to grain bin entries. The numbers don't lie. We must get away from relying on our people to be perfect in their decision making. For numerous reasons—judgement, lack of knowledge, pressure, fatigue, lack of concentration, etc.—people will make mistakes. The focus cannot be on the human, but building systems that allow people to make mistakes and come out of it alive and well. As crazy as it sounds, when it comes to bin entries, we are striving to figure out a way to eliminate the hazard altogether and keep people out of those spaces. We must continue to think outside of the box, innovate and apply these systems for different results.
GEAPS In-Grain newsletter features member spotlights in each issue. The full issue of In-Grain is available to GEAPS Members. If you aren't currently a GEAPS Member, you can sign up online.